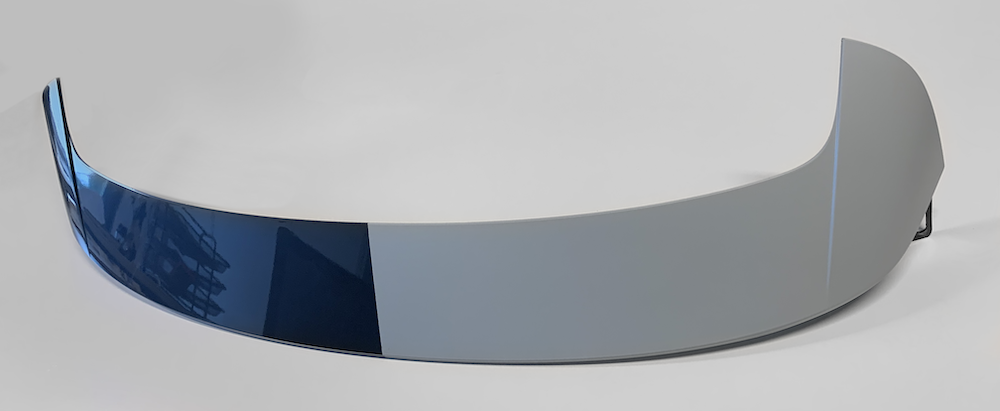 A new conductive acrylic primer for polypropylene and SMC plastic parts for efficient, economic base-coat application.
Developed by Turkish manufacturer KANAT PAINTS & COATINGS together with world-leading graphene nanotube producer OCSiAl.
An advanced conductive primer is undergoing validation by OEM auto manufacturers.
Conductive acrylic primers for polypropylene and SMC plastic parts jointly developed by Turkish manufacturer KANAT PAINTS & COATINGS and world-leading graphene nanotube producer OCSiAl demonstrate a stable, uniform level of surface resistivity of around 105 Ω/sq. This makes it possible to apply base-coat and other coating systems to automotive exterior plastic parts via a cost-effective method: electrostatic application.
"Our product line is flexible and adapts to match the request of each specific customer. What is distinctive with the graphene nanotube solutions provided by OCSiAl is their unprecedently low working threshold – the required concentration starts at only 0.01% of nanotubes. This is crucial for applications where the color and durability of a final product are of great importance," explained Mr. İlhan Demiral, Technical Sales & Business Development Manager from Hayim Pinhas A.Ş., a distributor of graphene nanotube solutions in Turkey.
"The new primer demonstrates improved quality in comparison to alternatives with other conductive additives, such as carbon black. High adhesion gives the ability to assemble SMC parts coated with primer onto the metal body (of the car, bus or truck) at the beginning of the painting process and to apply all required coating systems simultaneously to the metal and plastic parts on the conveyor line via the electrostatic method. In addition, single wall carbon nanotubes make it possible to produce light-grey primers with a high L-value (> 70%) and high transfer efficiency. This leads to reduced base-coat consumption in comparison with black primers and potential cost reductions," said Mr. Alper Kades, R&D Director from KANAT PAINTS & COATINGS.
Currently, advanced nanotube primers are in the process of receiving practical approval from several leading OEM manufacturers.
Learn more on graphene nanotubes in automotive primers at tuball.com.