OCSiAl would like to invite you to join us and our partner Duksan Pure Chemicals, at NanoKorea 2016.
At the event, which takes place on July 13-15 at the KINTEX Exhibition Center Hall II, Goyang-si, Gyeonggi-do, we will be showcasing the newest industry solutions and products based on OCSiAl's universal conductive additive TUBALL™, which contains more than 75% of single wall carbon nanotubes (SWCNT).
Highlights include :
• Single wall carbon nanotubes-based suspensions :
- TUBALL™ BATT for modifying lithium-ion batteries and other applied energy products.
- TUBALL™ COAT for creating conductive paints and coatings.
- TUBALL™ RUBBER for adding electrical conductivity to latex and synthetic rubbers while improving their properties.
- TUBALL™ INK for adding electrical conductivity to transparent conductive films.
• TUBALL™ MATRIX , a line of concentrates available in several matrices, which are easy to use, and can be processed using standard equipment. Dependent on the proportion of TUBALL™ MATRIX used in the final compound, processing conditions and other system components, the volume resistivity can be adjusted within a range of 10 8 -10 2 Ω * cm.
• A range of products produced by OCSiAl partners using TUBALL™ single wall carbon nanotubes, demonstrating the effectiveness of this universal additive and how OCSiAl-developed solutions can be seamlessly adopted within a range of different industries.
On booth K26, OCSiAl will provide visitors with more information on varied applications of single wall carbon nanotubes-based products.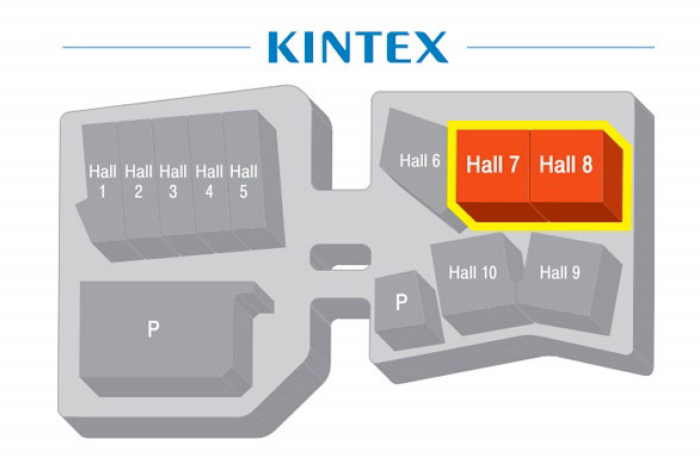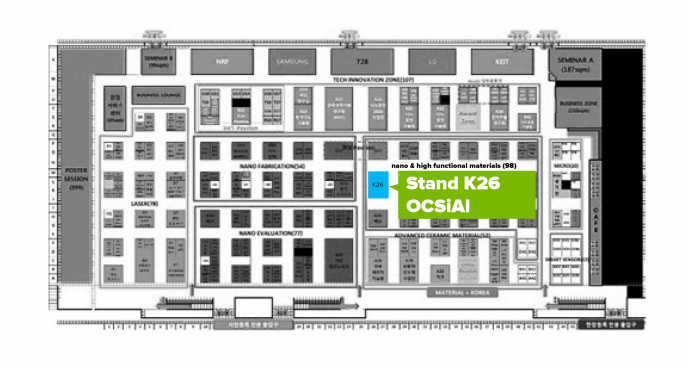 OCSiAl is holding three seminars where it will discuss the products in more detail, the advantages of SWCNT in manufacturing, successful industry implementations and the potential moving forward.
Date

Agenda

Speaker

Place

Language

July 13

15:30–16:00

MATRIX - a new universal industrial additive for electric conductivity and enhancing the physical/mechanical properties of epoxy, polyesters, PVC, PU and rubber

Mr Kim Chang h wan, Sales Manager, OCSiAl Asia Pacific

Seminar B

Korean

July 13

14:30-15:00

TUBALL™-based suspensions for Li-ion batteries, TCF, rubbers and coatings

Mr Kim Youngsup, Commercial Director, OCSiAl Asia Pacific

Seminar A

Korean

July 14

13:00-13:30

The future for carbon nanotube reinforced metal matrix composite materials and their applications

Dr Kwon HanSang, PhD, Pukyong National University

Seminar A

Korean
OCSiAl looks forward to welcoming you on booth K26 at NanoKorea 2016 .
Please contact us by email asiapacific@ocsial.com or phone +82 32 260 0407 to confirm your attendance and to arrange a convenient time to meet with us at the show.
Yours sincerely,
OCSiAl team.