Luxembourg, 22 september 2021 – OCSiAl, the world's largest graphene nanotube manufacturer, with headquarters in Luxembourg, is pleased to announce to become a partner of Handball Red Boys Differdange. This sponsorship is a demonstration of OCSiAl's determination to support the young people in Luxembourg, promote their sports activities, facilitate their education and raise their interests for new technologies and science.
The support of OCSiAl enables Red Boys Differdange to hire a specific youth coordinator allowing Red Boys Handball Differdange to manage the teams in an efficient way and provide best conditions for the young people's sports careers.
Konstantin Notman, CEO at OCSiAl Group, comments: "We are thrilled to support Red Boys as the values of handball like team work, collaboration, fair play and healthy competition go hand in hand with the values of the OCSiAl team. As we are a Luxembourgish company, we take local commitment to heart. We aim at supporting the talent of the children and young people locally and would like to share our passion and knowledge for science, innovation and new technologies with the local population at large".
Patrick Reder, Vice-President of Handball Red Boys Differdange a.s.b.l., says: "We are looking forward to the partnership with OCSiAl, a high-tech company that values and prioritizes youth, sports and sciences and helps us drive sports passion in the region. We share this spirit of an active, social community that is a core part of the handball DNA. Thanks to OCSiAl, our young teams start with good conditions into the new season as the organization and the security of our youngers are now secured through the hiring of the youth coordinator."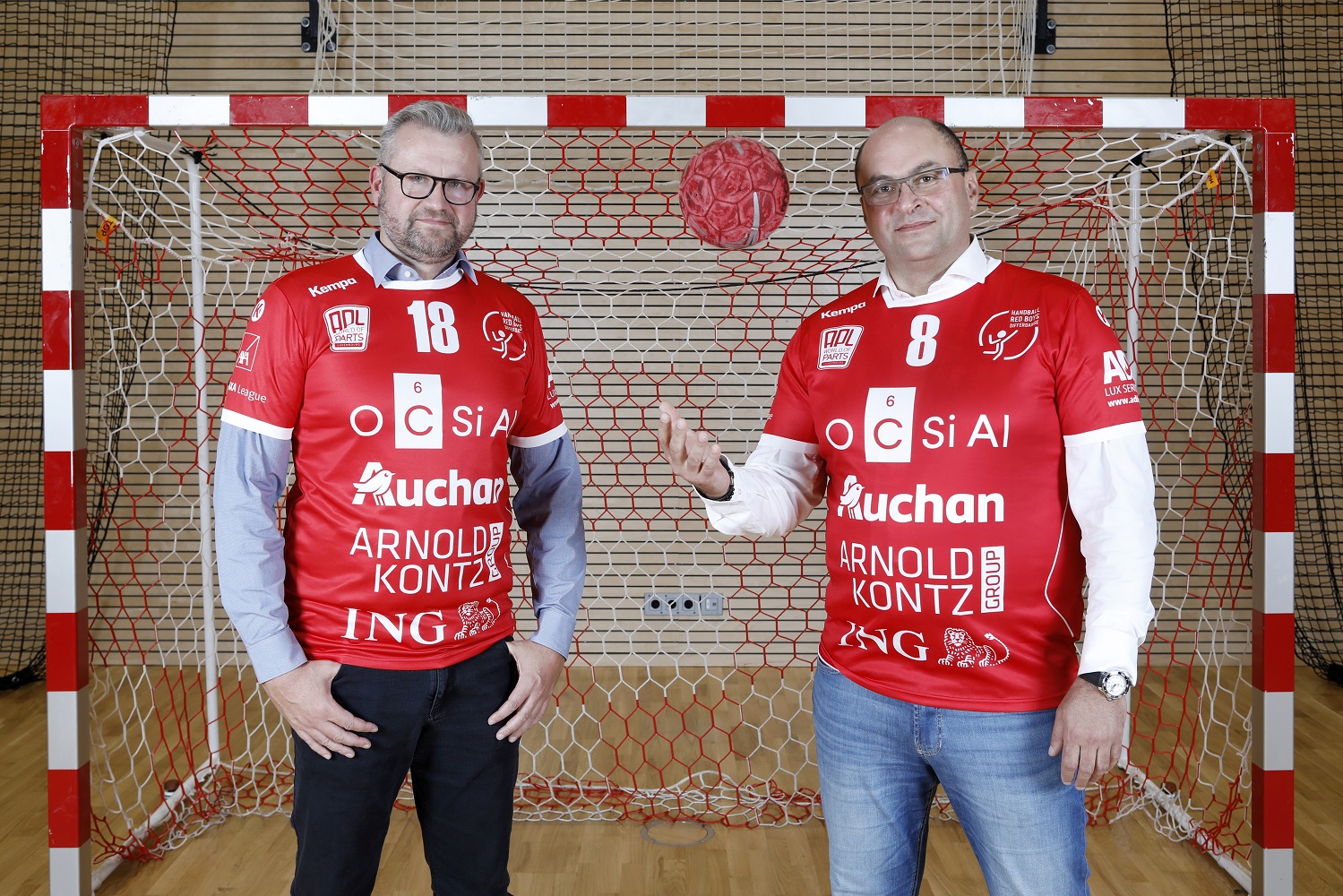 Handball Red Boys Differdange, is one of Luxembourg's most promising handball clubs. Since the 50's Red Boys won the Luxembourg Championship eight times and was Luxembourg Cup winner in 1976 and 1989. Founded in 1939 the Luxembourg handball club has a long tradition and counts 12 teams including 8 teams under 18.
OCSiAl has a leading position in the global market, with the company now accounting for 97% of global graphene nanotube production capacity. The company plans to launch the world's largest graphene nanotube synthesizing and R&D facility in Differdange in 2024.

GRAPHENE NANOTUBES
Graphene nanotubes can drastically improve the properties of well-known materials, even when introduced in amounts as small as tenths or even hundredths of a percent. Ultra-strong, conductive nanotubes are now widely used in the aerospace, automotive, construction, mining, electronics and transport industries. There are considerable benefits related to energy efficiency and the reduction of CO2 emissions. For example, graphene nanotubes are expected to help improve the efficiency of electric vehicles by up to 60%.
Nanotubes enable energy costs to be reduced at all stages of the product life cycle by reducing the amount of resources required for production, reducing the weight and quantity of the materials used, decreasing energy consumption during operation and disposal, and increasing the products' lifespan and performance.
ABOUT OCSiAl
OCSiAl is the world's largest producer of graphene nanotubes – an advanced additive that improves the properties of base materials. OCSiAl produces nanotubes under the TUBALL™ brand name. The pre-eminence of TUBALL™ nanotubes is related to their exceptional properties, such as superior conductivity, high temperature resistance, strength and flexibility. The company's current production capacity is 80 tonnes. OCSiAl plans to launch the first train of the world's largest graphene nanotube synthesis plant and research & development center in 2024 in Differdange, Luxembourg. Headquartered in Luxembourg, OCSiAl is represented in the USA, Russia, Korea, China, Hong Kong, Japan, Malaysia, Australia and Mexico.