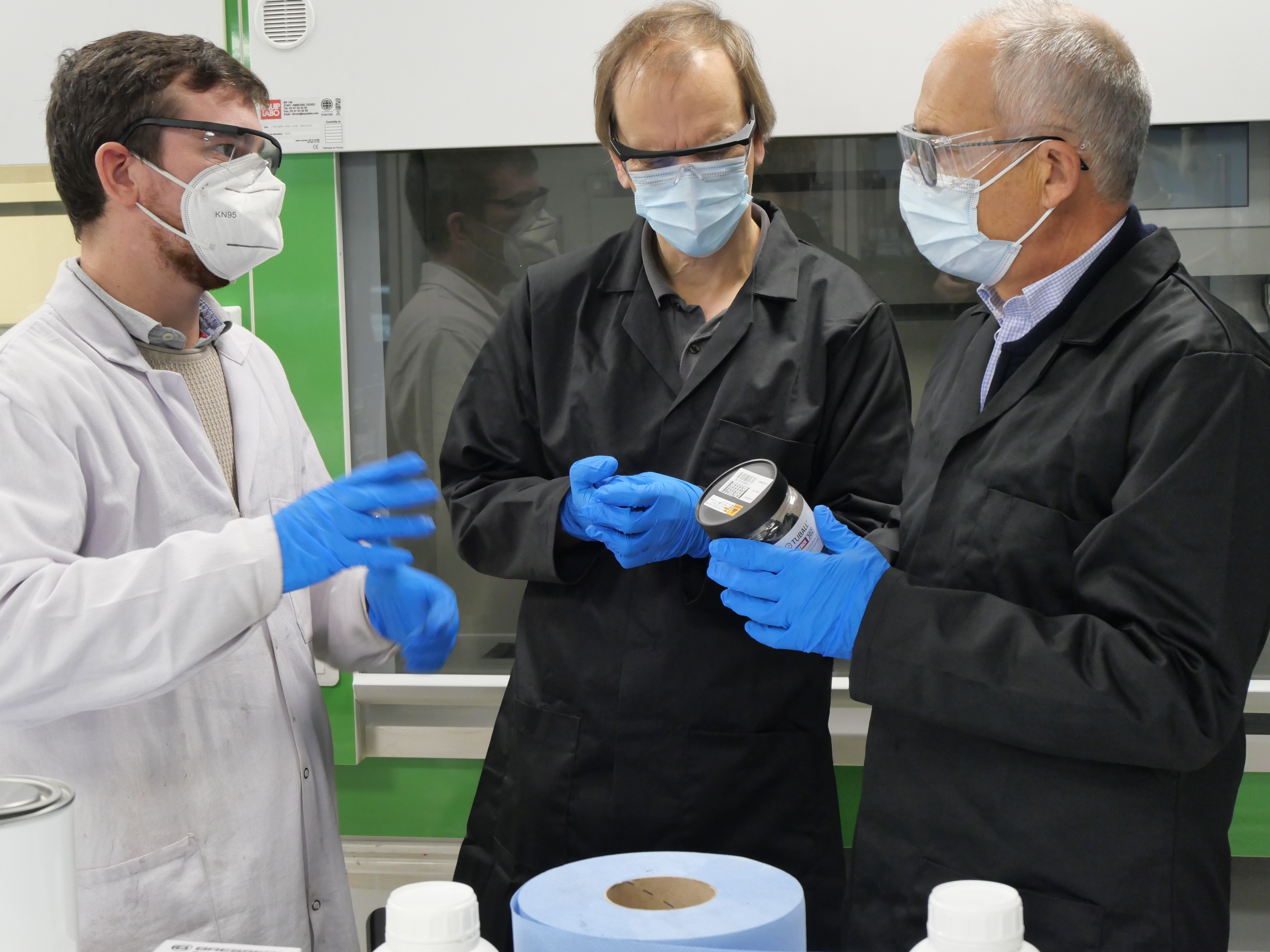 On November 15, CONICA, the sports-flooring market leader in Europe and expert in decorative, industrial, and playground surfaces, together with Swiss distributor C.H. Erbslöh, visited OCSiAl's R&D Center in Luxembourg for a technical expert exchange meeting and workshop.
OCSiAl product development and technical support teams together with CONICA made lab trials to introduce TUBALL graphene nanotubes into newly developed epoxy and polyurethane resins. Improved coatings demonstrated significantly better performance than that of coatings with carbon black, liquid additives, or other standard anti-static agents.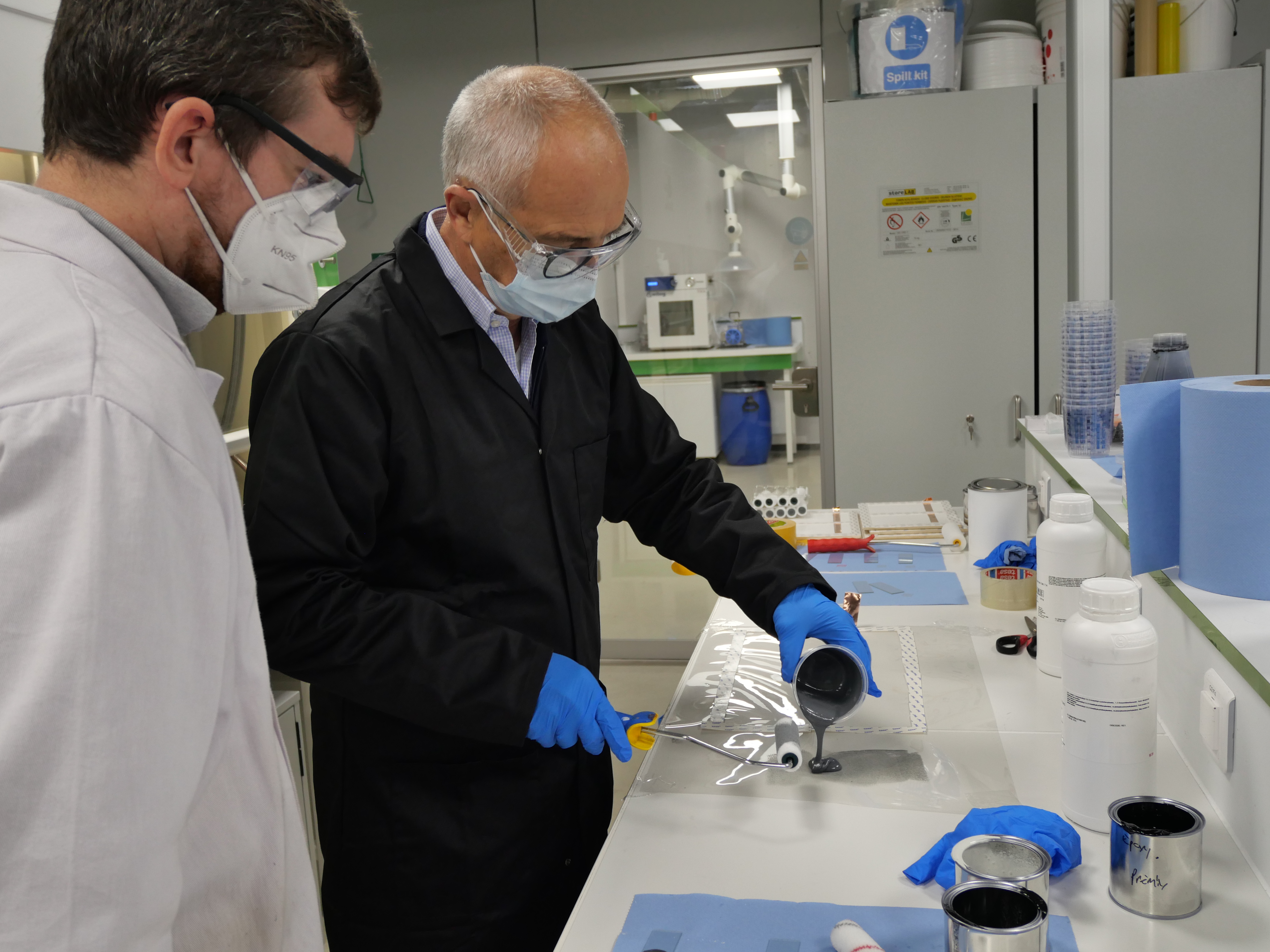 Graphene nanotube concentrates and liquid dispersions make it possible to produce surfaces with a stable anti-static level that are not dependent on humidity, working temperatures, a long consumption cycle, or washing type. This advanced anti-static agent guarantees no insulative "hot spots" in the resin, no negative impact on mechanical performance of the coating, and low to minimum impact on rheology.е
The productive working meeting ended with a decision to expand the two companies' joint projects by launching the development of new surface applications with TUBALL graphene nanotubes.