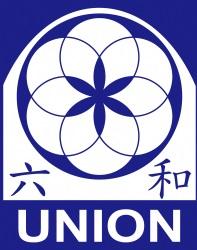 One of the largest suppliers of chemical raw materials in China and Taiwan – Union Chemical Ind. and the world's largest manufacturer of universal conductive additive TUBALL single wall carbon nanotubes – OCSiAl signed an agreement on manufacturing and commercialization of nanotubes-based technologies and products in China at the Nanoaugmented Materials Industry Summit . Under the terms of the three-year agreement, OCSiAl will supply Union Chemical with 1.7 tonnes of TUBALL single wall carbon nanotubes for further manufacturing of nanotubes-based modifiers for coatings branded TUBALL COMP_E.
TUBALL single wall carbon nanotubes, produced by OCSiAl, are often referred to as graphene nanotubes, as they are in fact a rolled graphene sheet. These nanotubes have exceptional characteristics, such as thermal stability up to 1000 °C, being 100 times stronger than steel, having the highest length to diameter ratio of up to 5000, and being one of the best conductors – 5 times lighter than copper. The low mean outer diameter and extremely high aspect ratio of single wall carbon nanotubes allow to form an interconnecting conductive 3D network throughout the material matrix at extremely low concentrations, starting from just 0.01% of the total weight. In contrast, to achieve the same conductivity characteristics, multi wall carbon nanotubes require a concentration 10 to 20 times higher, and 100 times higher for conductive carbon black.
Union Chemical is purchasing this cutting-edge conductive additive for manufacturing TUBALL COMP_E – a line of concentrates based on universally low viscosity resins that contain 0.7% of high-quality TUBALL single wall carbon nanotubes. The concentrate was developed particularly for providing epoxy and polyester resins with high level of electrical conductivity and improving their mechanical characteristics without negative impact on original color.
It should be reminded that partners previously have experienced a fruitful collaboration on marketing super concentrate TUBALL MATRIX. "Introduction of TUBALL MATRIX to the Chinese market have demonstrated a very good acknowledgement of the innovative additive. High demand results from the fact, that TUBALL MATRIX is the first-ever cost-effective nanotubes introduction technology for composites and coatings industry", - commented OCSiAl China Commercial Director, Loyes Zhi. Ultra-low loadings of TUBALL ™ MATRIX starting from 0.1% are sufficient to create uniform 3D networks in materials' system. Strong conductive networks not merely guarantee uniform volume resistivity range of 10 8 –10 2 Ω*cm , but also increase important mechanical properties of materials such as strength, fracture- and abrasion resistance.
"Union Chemical is confident that OCSiAl's new technologies will exceed the limits of traditional materials' performance and pave the way for further expansion of nanotubes-based concentrates use in various industries. Signed agreements will support both companies' efforts in improving the quality of chemicals in Chinese market", - confident Union Chemical's Head of Marketing Chen Lin.
About Union Chemical Ind.

Union Chemical Ind. is one of the major suppliers of raw chemical materials in Taiwan and China. The company specializes in marketing of additives and chemicals for plastics, rubbers, paints, food, electronics, plastic membrane, tape, lithium batteries, industrial paper, cosmetics, medicines, water treatment, dye and pigment, etc. With the tough requirements for purchased products' quality and highly qualified personal, the company has obtained the wide range of customers base.
About Nanoaugmented Materials Industry Summit
Nanoaugmented Materials Industry Summit, a three-day event, that brings together a  large number of industry experts that implement the most cutting-edge nanotechnologies from all over the world, took place on 14-16 November, in Novosibirsk, Russia. At the event, the world's markets leading players report on new single wall carbon nanotubes-based technologies, exchange nanoindustry up-to-date insights, discuss breakthrough inventions, and network with the other innovative companies that implement nanotechnologies in their production processes. This year, the Summit attracted more than 180 participants from 27 countries, including industry giants LANXESS Rhein Chemie Additives, PolyStick, BÜFA, Union Chemical, BAK Battery, Mahindra and more.