· Ujet receives distinction for its top design quality at the Red Dot Award: Product Design 2019 , one of the world's largest and most famous design competitions.

· This year, from 6,375 submissions to if Award , only 66 were awarded Gold by the independent expert jury. One of the most innovative projects was design and technology-led scooter Ujet.
Ujet aims to offer a unique combination of high performance, clean technologies with stylish and disruptive design to convert urban citizens to electric mobility.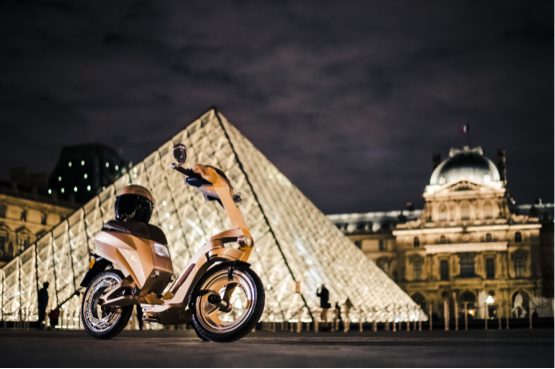 Ujet, the Luxembourg start-up providing high-tech mobility solutions, has won the internationally famous Red Dot Award: Product Design 2019. Ujet electric scooter that is made in Luxembourg in the company state-of-the-art factory of Foetz was selected in this prestigious competition whose renowned jury only awards products that feature an outstanding design. In 2019, designers and manufacturers from 55 countries entered more than 5,500 products in the competition.
This, great success is announced just days after another global recognition to this outstanding mobility solution. On March 15 th , Ujet has won also the top distinction in this year's iF DESIGN AWARD, the iF Gold Award in the discipline Product Design, in the Automobiles / Vehicles category.
Ujet design was inspired by the organic shapes found in nature, paired with contemporary architecture. The asymmetrical and sculptural frame makes the scooter look bold and the orbital wheel, used for the first time in mass production gives it a unique style and advanced performance.
"We at Ujet believe passionately in a future where people can continuously be inspired by their cities, not constrained by them, and where travel in ever-busier places can evoke more joy and excitement and liberation than it does today. We have strong competences in four fields: material science, sustainability, connectivity and design. We bring together this expertise to create product that performs better than anything else on the market and is at the same time deeply desirable." – said Konstantin Notman, Chief Innovation Officer and Board Member of Ujet Group.