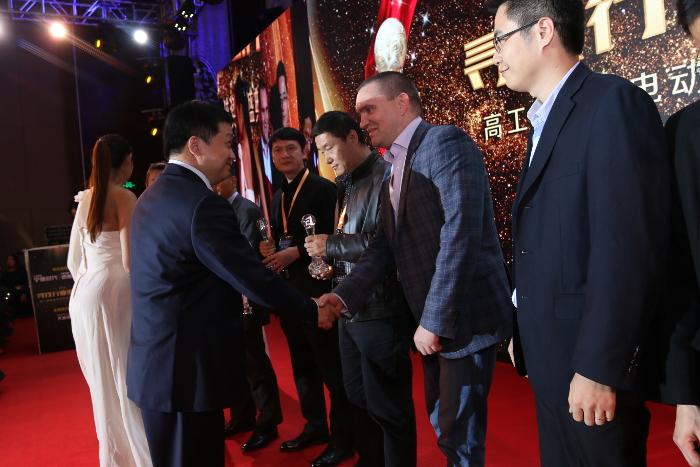 The world's largest manufacturer of single wall carbon nanotubes, OCSiAl, was recognised by the leading Chinese battery industry research institute and received the Professional Li-ion Batteries Golden Ball Award 2016 in the category "Innovative Product of the Year". OCSiAl won this Award ahead of 12 other competitors for its TUBALL BATT advanced technology for introducing single wall carbon nanotubes into electrode formulations.
TUBALL BATT dispersions of single wall carbon nanotubes in NMP or in water find extensive applications in Li-ion batteries by increasing the energy density when they are introduced into the battery electrodes . TUBALL BATT also improves adhesion by establishing strong ties between the particles, thus reducing the amount of binder required. Single wall carbon nanotubes also enable the creation of totally new sandwich-structured materials in silica anodes.
For Li-ion battery applications, OCSiAl has developed yet another cutting-edge product, TUBALL FOIL, which is aluminum and copper foil coated with single wall carbon nanotubes. This e xceptional product, which has a c oating less than 50 nanometres thick, is ready to use and increases energy density and prolongs battery cycle life.
OCSiAl is already partnering with more than 500 companies around the world in developing easy-to-use solutions using nanotubes for various industries. The Chinese battery industry is known as a highly competitive environment and is keen to introduce innovative technologies into the manufacturing process. "Recognising China as the major producer of lithium-ion batteries as well as a pioneer in the application of the most advanced products, OCSiAl brings its most cutting-edge materials to Chinese manufacturers. I am exceptionally glad to witness the recognition of our technological leadership in this industry" , commented Aleksei Minakov, OCSiAl China CEO. Among OCSiAl's partners in the Chinese battery industry are BAK Batteries and Shanghai Aleees, which have both already achieved a number of impressive results with the use of TUBALL single wall carbon nanotubes.
Professional Li-ion Batteries magazine's Golden Ball Awards is an annual event that tracks the most innovative and advanced technologies and products in the industry. Industry professionals participate in voting to recognise the current pioneers in the Li-ion battery industry. "OCSiAl company is focusing on the development of single wall carbon nanotubes and contributing a lot to increase batteries' energy density, cycle life and rate performance," commented Luo Huanda, Vice President of Professional Li-ion Batteries University.