June 16-18, TechConnect Word 2014
The joined team of OCSiAl and Zyvex Technologies participated in one of the most globally-recognised nanotechnological events. We did our best to get prepared for such a significant meeting, and we succeeded: 7 product developers handled more than 80 hours of negotiations , received 200 business cards and gave away 120 samples of TUBALL now waiting for lab tests all around the globe.
The concerted work of Team OCSiAl, covering 6 continents and 15 time zones , never stops. When the westerners go to sleep, the easterners meet the noon of the next day
TechConnect 2014 is over - join us at Nano Korea !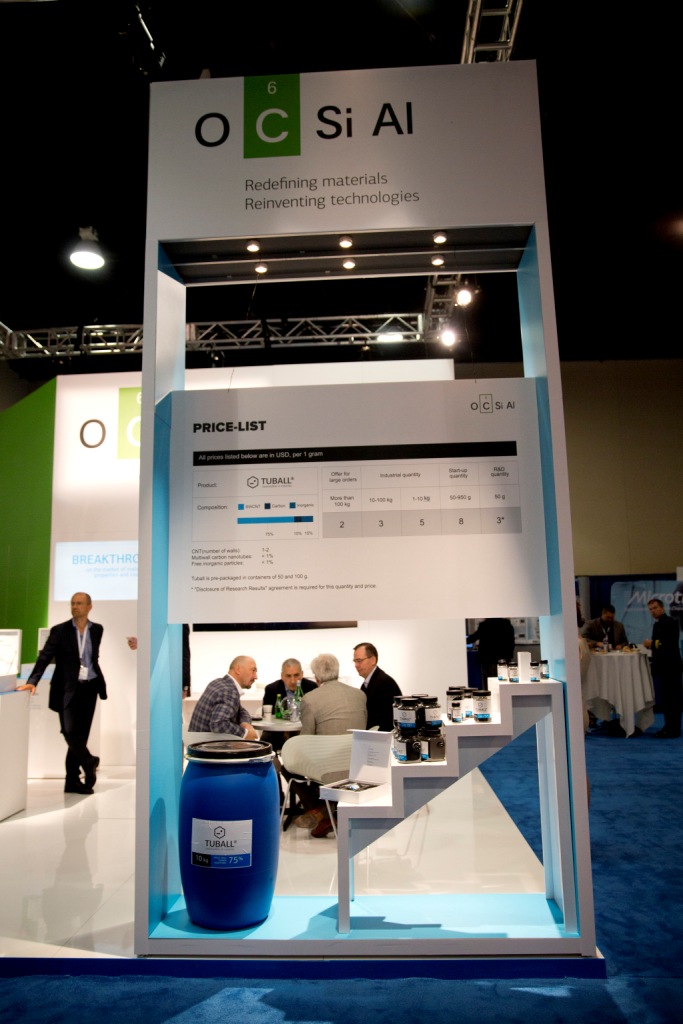 Our presentations in PDF are now available to download