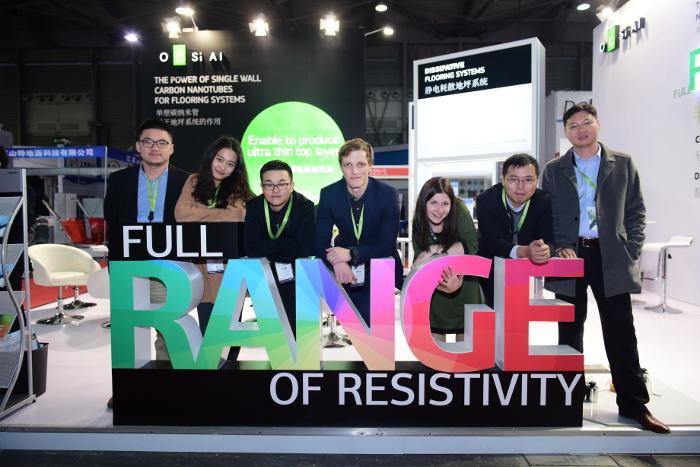 The advanced conductive additive TUBALL™, which is based on single wall carbon nanotubes, has been recognised as ground-breaking and highly promising by manufacturers of conductive and anti-static floorings.
" The potential of single wall carbon nanotubes has led to high expectations in the ESD flooring industry. The main problem with the currently widely used additives such as carbon black, carbon fibre, metallic fibres, mica particles and polymeric anti-static agents is the high loading level required, which inevitably leads to difficulties in processing and also negatively impacts the colour. OCSiAl's truly innovative single wall carbon nanotube additive TUBALL is able to solve this problem ," commented the OCSiAl China marketing manager for coatings and floorings, Vilson Jiang.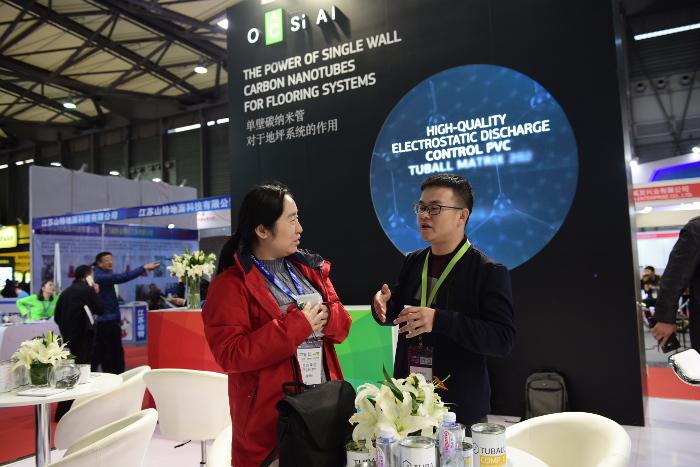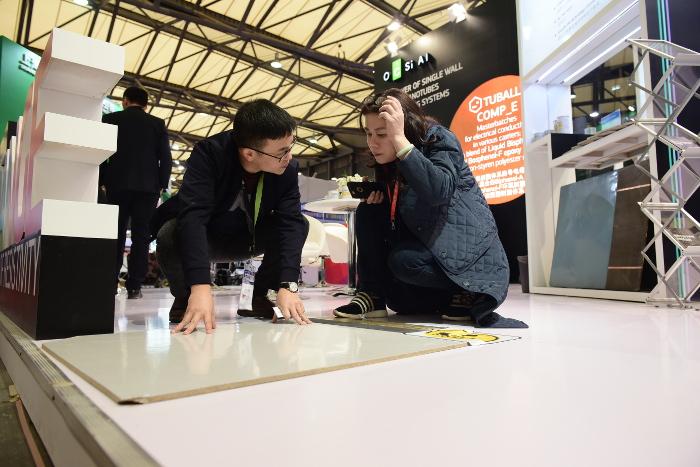 The key advantage of single wall carbon nanotubes, and one that makes them unrivalled among other widely used conductive additives, is the ultra-low dosages required to reach the targeted level of conductivity – from as little as 0.01% of the total compound weight. As the nanotubes are embedded into the material matrix, they create a strong conductive network that not only guarantees uniform conductivity but also increases the flooring's mechanical characteristics and preserves the original colour.
Experts have been aware of the unique benefits of single wall carbon nanotubes for a while, but there have always been two main problems that have prevented their wide implementation in industry – the lack of a mass-production method and their high price. OCSiAl has solved both of these problems by developing a new method of nanotube synthesis. The company is now producing single wall carbon nanotubes on an industrial scale and at a price that is 75 times lower than that of the nearest analogues.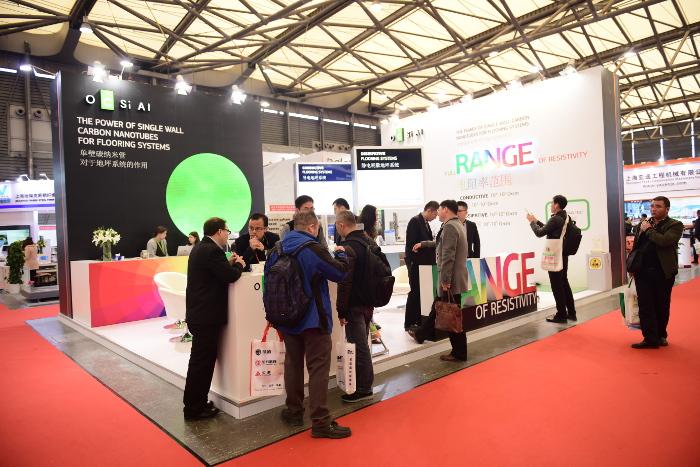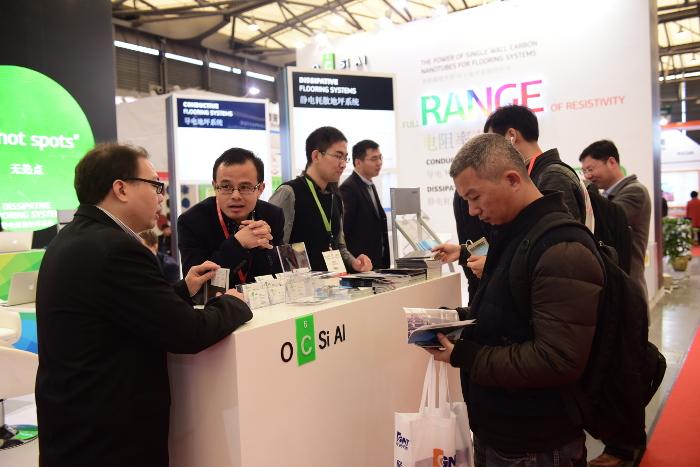 The ability to use extremely low amounts of additive also allows manufacturers of ESD control flooring to develop products with reduced thickness. By adding single wall carbon nanotubes into conductive coatings, manufacturers can go as low as 25 micron DFT, opening up possibilities for a variety of vertical and other conductive paint applications. The possibility of no longer needing a primer in ESD floorings through the use of single wall carbon nanotubes is now also under development.
" OCSiAl has not only been able to produce high-quality and cost-effective single wall carbon nanotubes, it has also developed a number of easy-to-use concentrates for various industries. These greatly simplify the delivery of nanotubes into materials, enabling manufacturers to retain their existing formulations and processing methods, " says Grigori Gurevich, OCSiAl Group Senior Vice President.
At the China Floor Expo, OCSiAl has showcased its easy-to-use TUBALL™ nanotube-based concentrates that have been specially developed for floorings:

· TUBALL™ COMP_E – class of concentrates based on low-viscosity resins
· TUBALL™ MATRIX – a line of innovative super-concentrates in various carriers
Both concentrates have been developed specially for providing epoxy, polyester and PVC systems with high conductivity.