OCSiAl invites you to join us at the 11th European Trade Fair and Forum for Composites, Technology and Applications at Messe Düsseldorf from 29 November to 1 December. Composites Europe is a premier fair that attracts more than 10 000 designers, engineers, technicians, management of OEMs and suppliers from the automotive, aerospace, transportation, wind energy, building, construction, shipping and other industries.
OCSiAl will be highlighting the advantages of their unique additive – TUBALL™ single wall carbon nanotubes – for various composite materials. Only ultra-low loadings of 0.01% of TUBALL nanotubes are needed to create a uniform 3D network in a matrix that guarantees uniform conductivity and also improves some of the important mechanical properties of materials such as strength and fracture and abrasion resistance.
OCSiAl will display a number of easy-to-use nanotube-based solutions that have been specially developed to provide conductivity in various composites:
TUBALL COMP_E – a class of concentrates based on low-viscosity resins that was designed to provide epoxy and polyester systems with high electrical conductivity and increased mechanical strength.
TUBALL MATRIX – a line of innovative super-concentrates for providing volume resistivity in epoxy and polyester resins within the range of 108–102 Ω·cm. The required conductivity can be achieved starting from loadings as low as 0.1%. Concentrates are available in several matrixes, are easy to handle, and can be processed using standard equipment.
TUBALL PAPER – prototype of an ultra-light, conductive and durable material for applications where weight and conductivity are crucial, such as aerospace, electric vehicles, energy applications, and others.

OCSiAl invites visitors to hall 8A booth E31 to order free samples and to experience the superior performance of its products first-hand.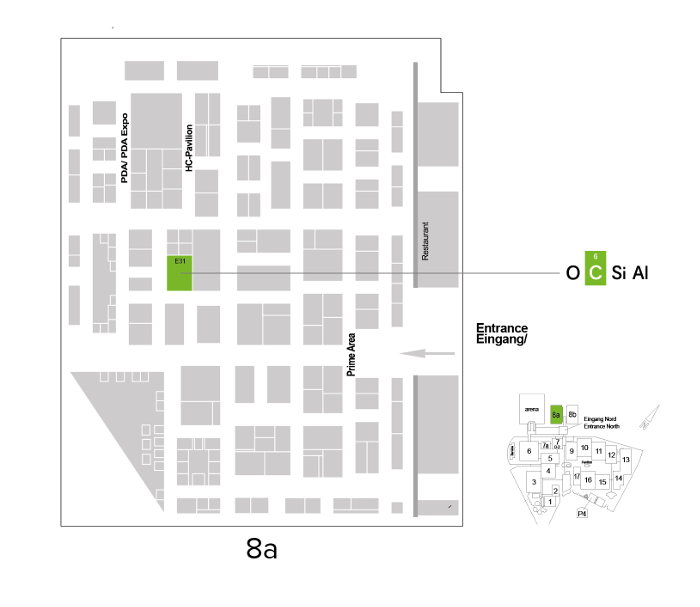 For a deeper understanding of the applications of composites and to discuss the advantages of single wall carbon nanotubes over other traditional conductive and reinforcement additives, an OCSiAl expert will give a presentation entitled "WOW Conductivity & Colour – Composites without Compromise" in hall 8B/B45 at 10:30 pm on Wednesday, 30 November.
Please contact us by email at europe@ocsial.com or phone +352 27990373 to confirm your attendance and to arrange a convenient time to meet with us.