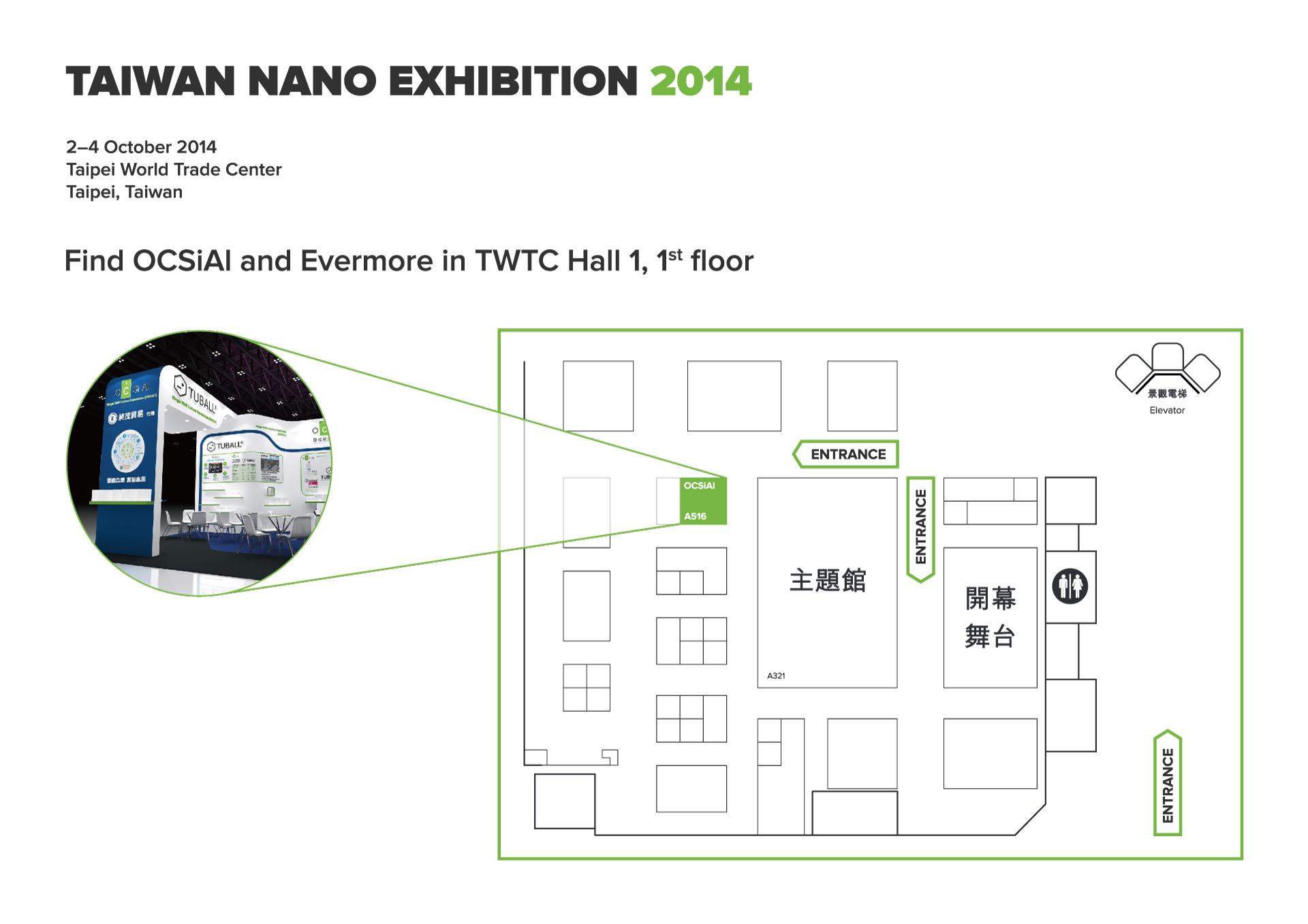 A comprehensive line of TUBALL-based industrial nanomodifiers will be on display at OCSiAl and Evermore Trading Corporation's booth #A516 at the
2014 Taiwan Nano Exhibition
. The Exhibition will be held at the Taipei World Trade Center, Hall 1, from October 2-4.
OCSiAl and Evermore will have TUBALL high-volume single-wall carbon nanotubes and a wide range of TUBALL-based industrial nanomodifiers and products, including those for lithium-on batteries, thermoplastics, thermoset composites, tires and rubber, and aluminum alloys.


TUBALL-based industrial nanomodifiers enhance the strength, electrical and/or thermal conductivity of materials without requiring process changes. The nanomodifiers are drop-in improvements, providing a way to improve properties in current and in development products without manufacturing changes.


For more information on products and samples
contact us
or find us at booth A516.