4 May, 2016, Mumbai, India – OCSiAl obtained the certificate of incorporation in India. Stas Vedern has been appointed as the CEO of regional branch OCSiAl Pvt. Ltd. In addition to the Indian market, OCSiAl Pvt. Ltd. will also cater to markets of Gulf countries, Malaysia, Thailand, Singapore and Indonesia. OCSiAl Pvt. Ltd.'s head office will be located in Mumbai (India) and will be inaugurated soon.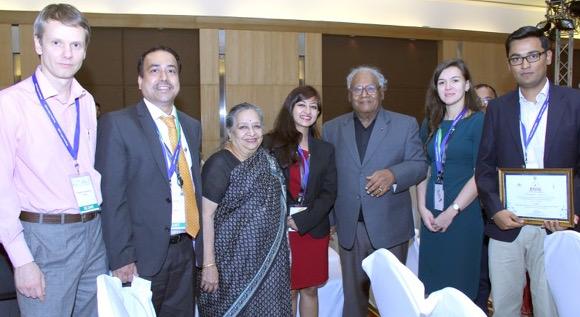 High potential estimates of the regional materials market in terms of single wall carbon nanotubes encouraged OCSiAl to open an official representative office in India. Although Indian manufacturers are aware about the application of nanotubes, there has been no significant development seen for a long time, key reason was the high cost of nanotubes currently present in the market. OCSiAl became the first company to offer manufacturers a universal additive based on single wall carbon nanotubes TUBALL™ at a market viable price.
As OCSiAl experts note, antistatic coating manufacturers have shown the highest demand for masterbatches based on TUBALL™. To this day, Indian Coating Manufacturers have been looking for a cost efficient additive that in minimal loadings can provide electrical conductivity, while maintaining the brightness of the color and the quality of the coating. Regional plastic manufacturers have also shown a high interest in TUBALL™. OCSiAl Pvt. Ltd. together with a number of companies is conducting trials in various segments. OCSiAl anticipates launch of several pilot-scaled productions in these Indian segments during 2016 powered by TUBALL™. OCSiAl is also currently developing, and soon will introduce to the Indian market, new TUBALL™ based solutions for a variety of products such as lead acid batteries, PE/PET conductive coatings, natural latex films, adhesives, etc.
Currently, OCSiAl Pvt. Ltd. is in talks for collaboration with more than 100 manufacturers in India, Gulf and Asia-Pacific regions. By the end of 2016, OCSiAl Pvt. Ltd. expects a client base of at least 30 permanent partners.