NanoKorea 2016 is Korea's leading annual nanotechnology event. It is jointly hosted by the Ministry of Trade, Industry & Energy and the Ministry of Science, ICT & Future Planning, with the purpose of encouraging exchange in recent nanotechnology research results and the prompt application of the technology in various industries.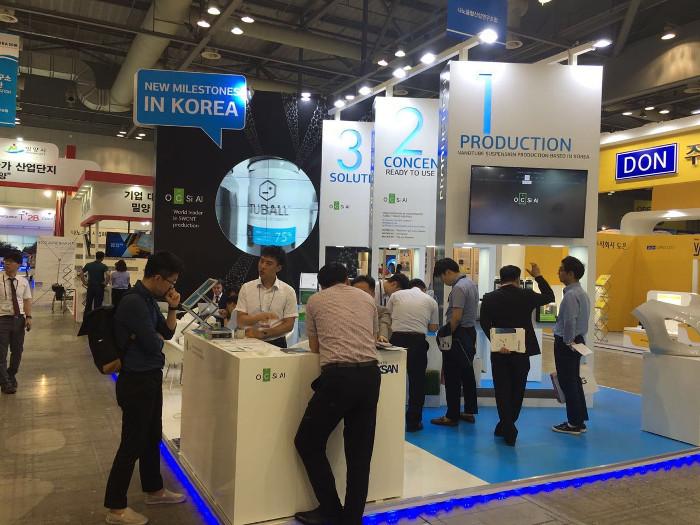 NanoKorea 2016 gathered together more than 420 companies from 15 countries, that exhibited cutting-edge nanotechnology achievements. The OCSiAl booth was consistently crowded throughout the event as representatives from leading companies sought to get a deeper understanding of developments in nanotube-based solutions for coatings, TCF, batteries and rubbers. Companies from around the world, including Hyundai Motor Group, Samsung Electronics, NanoCyl, Zeon, LG Chemicals, KH Chemicals, Showa Denko, KCC, MegaChem, Asia Chemie, Shenzhen Nanotech Port, Dongjin Semichem and Junwoo, demonstrated great interest in and enthusiasm for OCSiAl's technologies and products.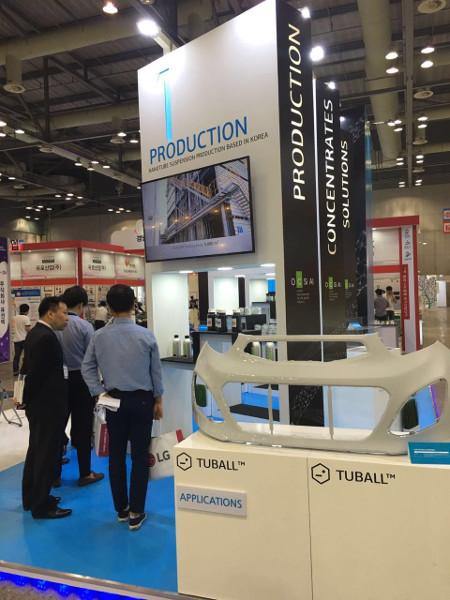 OCSiAl shared its production processes with attendees through demonstrated at the booth video clips and also outlined the many real-world applications of the showcased nanotube-based products. There was high excitement as attendees realised how much potential OCSiAl's latest achievement – the TUBALL™ MATRIX line of concentrates –has for enhancing important physical properties of a wide range of industrial materials.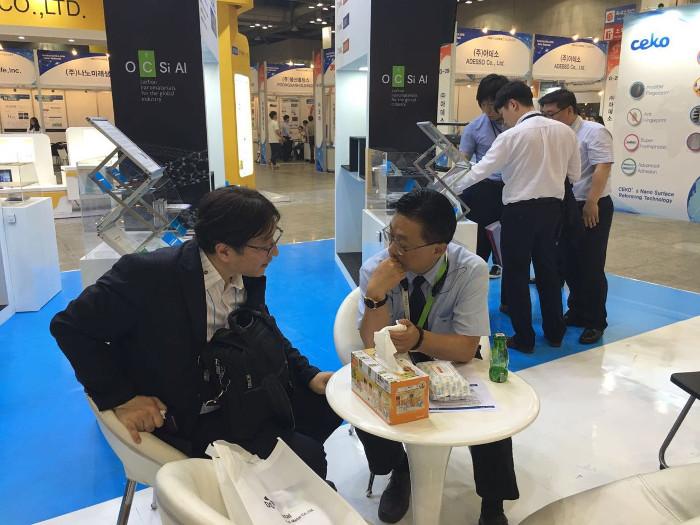 OCSiAl Asia Pacific's leading experts also held seminars on several topics, where they outlined recent OCSiAl achievements in research and development.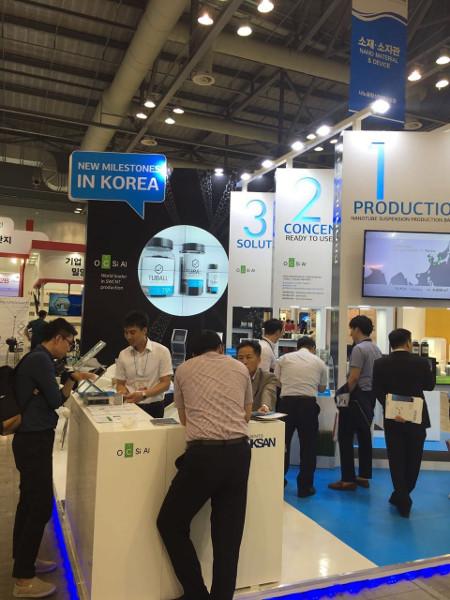 If you missed the opportunity to visit NanoKorea 2016, and the OCSiAl booth in particular, please contact us by phone +82 32 260 0407 or email asiapacific@ocsial.com to get more information and to order samples.