Returning to The Battery Show for its second year, OCSiAl showed an expanded range of solutions that address the main challenge for battery manufacturers: continuous demand for greater energy density.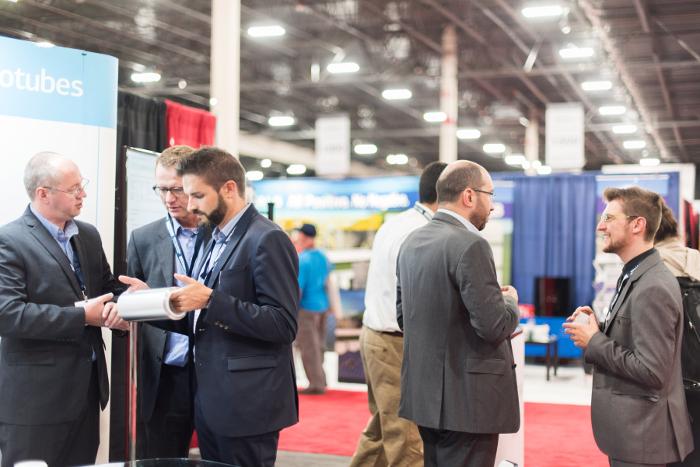 "Our product sets new standards in the battery field when it comes to energy density and cycle life," said Konstantin Tikhonov, CTO of OCSiAl Energy, a division of OCSiAl focused on battery, supercapacitor and fuel cell applications.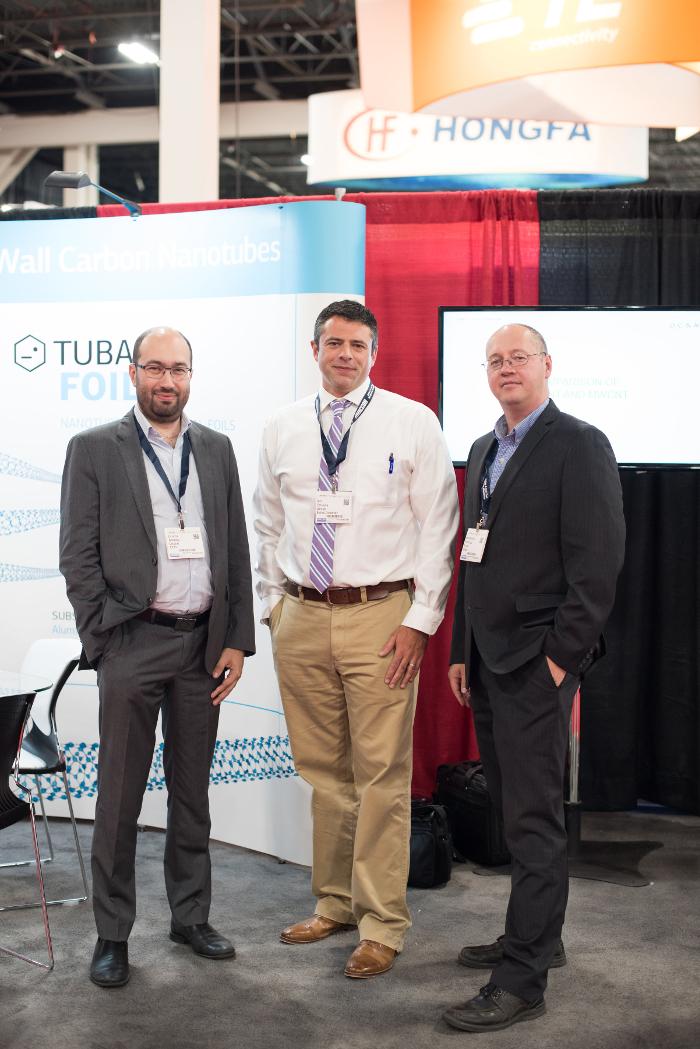 OCSiAl showcased products for battery applications designed to improve longevity and increase charge and discharge rates of Li-ion cells, primary cells and lead acid batteries: new higher concentration dispersions and updated coated metal foils portfolio.
TUBALL™ single wall carbon nanotube solutions have been independently verified by OCSiAl customers, industry partners and research institutions to deliver new standards in energy storage performance. Attendees viewed new results for TUBALL™ BATT dispersions in EV-size LFP cells, 18650 cells with silicone anodes as well as results with TUBALL™ FOIL, a foil coated with nanotubes, now available on copper and other metal substrates.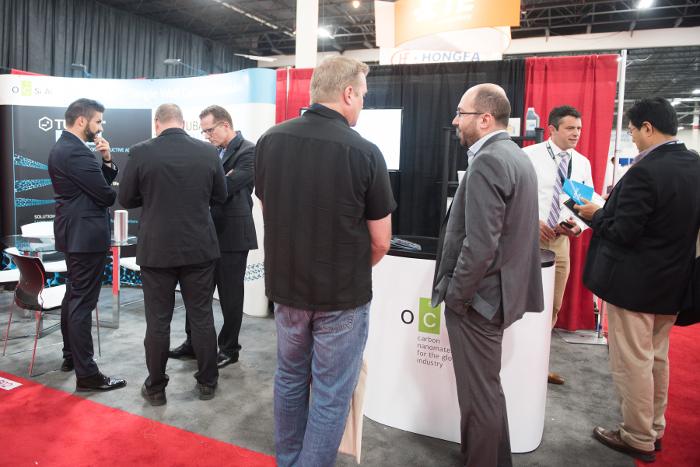 TUBALL™ BATT products are ready-to-use dispersions of single wall carbon nanotubes in NMP or H2O, designed to easily incorporate TUBALL™ into electrode formulations, reinforcing the electrode structure and improving its mechanical stability during cycling. TUBALL™ BATT was shown to work especially well in Si anode applications, prolonging the cycle life by a factor a two.
TUBALL™ FOIL products are foils with a nanotube coating of less than 50 nanometers that increase power and prolong cycle life. The use of the foil improves charge acceptance at low temperatures and reduces battery degradation during cycling.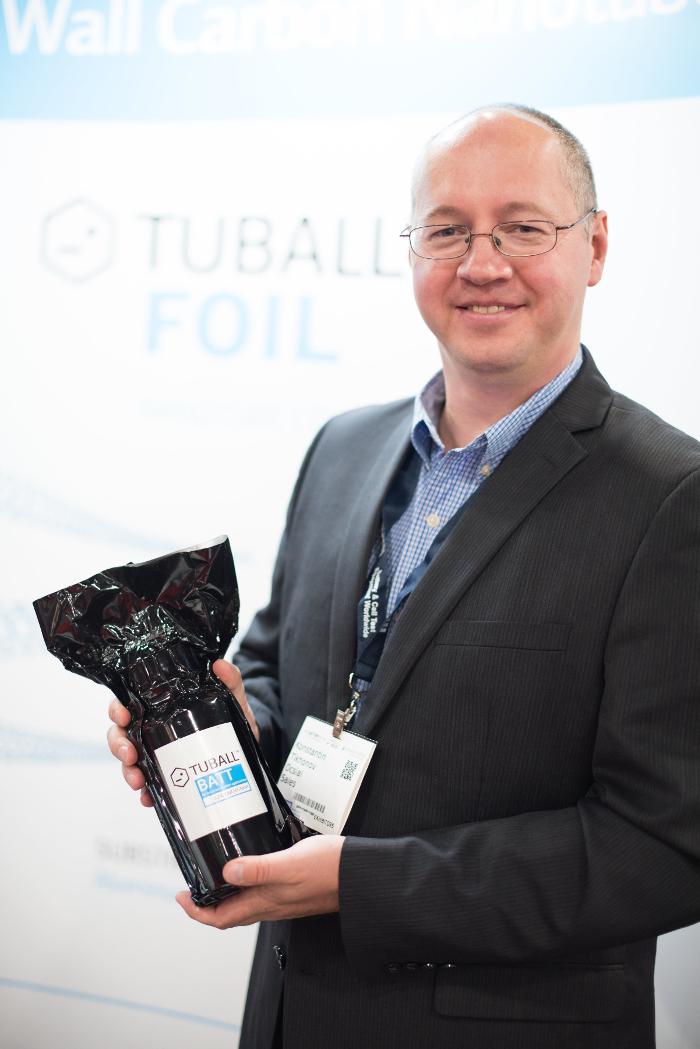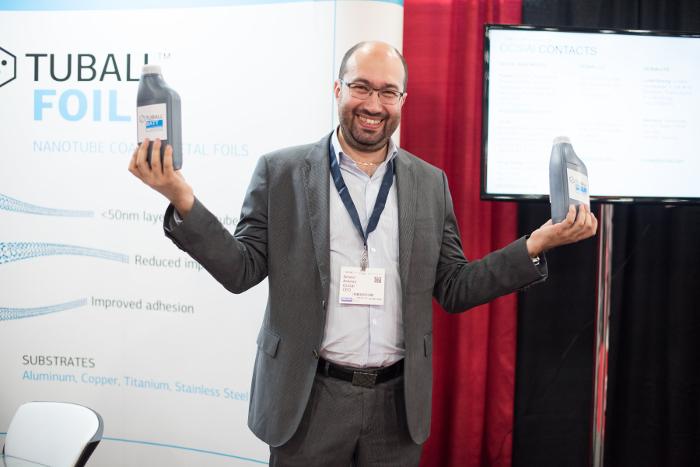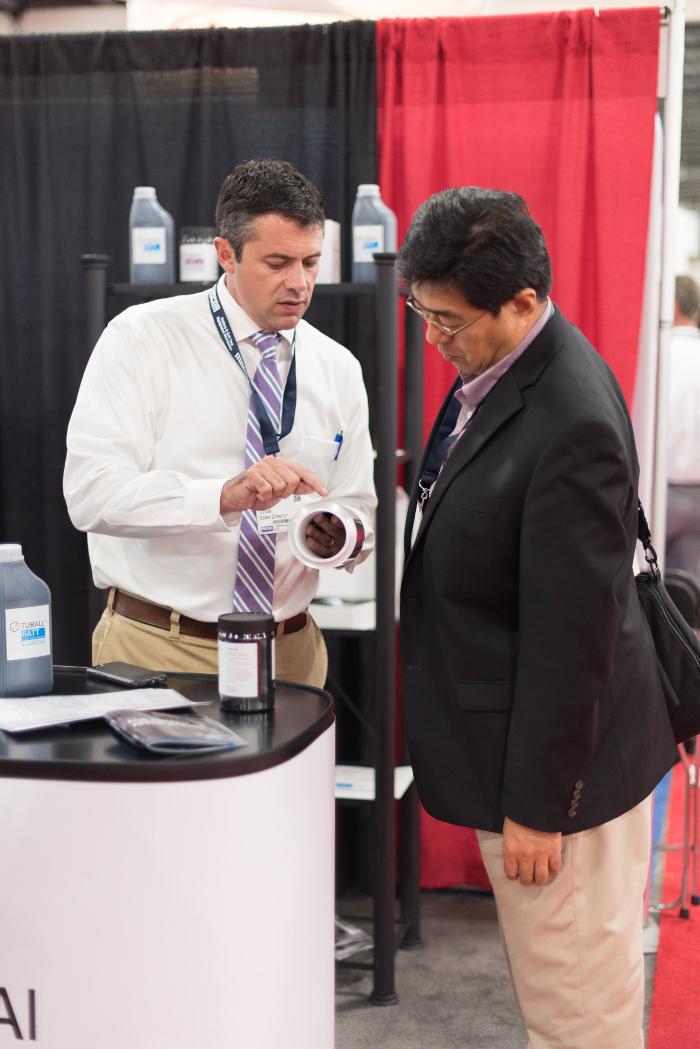 At the show, attendees were invited to order free samples and experience the performance of OCSiAl's products firsthand. In case you missed the show, you can request samples and more information at batteries@ocsial.com .
The Battery Show is America's largest exhibition for advanced batteries and is considered to be an ideal platform for networking and engaging with leading business communities and presenting innovative solutions to an international audience. Over 500 manufacturers and technical firms in the advanced energy storage industry attended the event.