OCSiAl sets new standards in the composites industry for conductive additives with solutions for uniform electrical conductivity without compromise. At the Composites and Advanced Materials Expo (CAMX) in Anaheim, California, OCSiAl presented the TUBALL™ MATRIX line of single wall carbon nanotube-based super concentrates.  The key advantage of OCSiAl's innovative solution is the ability to reach the targeted uniform volume resistivity range of 10 8 –10 2 Ω*cm without compromising the mechanical properties or the color of the material.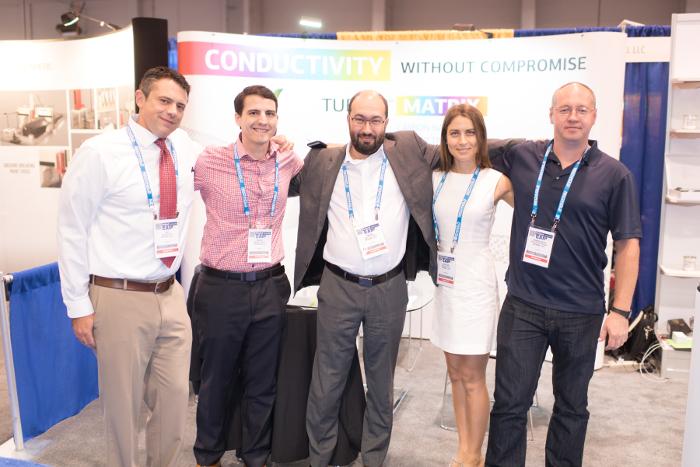 This year OCSiAl showcased TUBALL™ MATRIX 201 and 301, which enable simple integration of TUBALL™ nanotubes for epoxy and polyester resins, and TUBALL™ MATRIX 202, which is designed for polyvinyl chloride (PVC) resins. "Manufacturers have always faced challenges in the nanotube percentage that could be uniformly dispersed in masterbatches. We have achieved a real technological breakthrough by developing this line of unique TUBALL™ MATRIX super concentrates that, for the first time ever, have dramatically simplified the path to nanotube integration," commented Zakhar Bolshakov, OCSiAl Vice President for Polymers.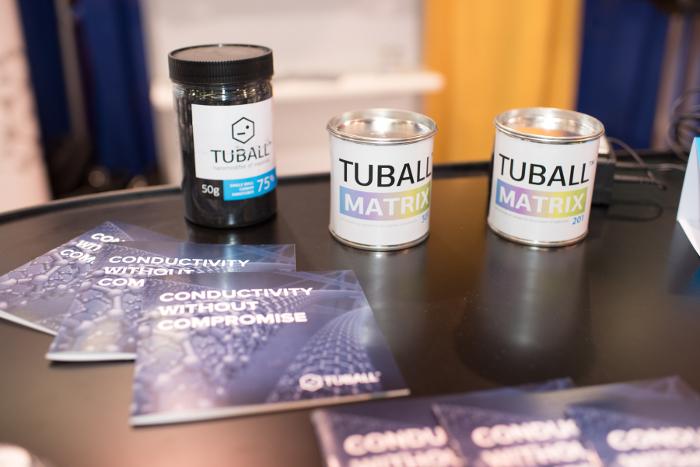 Explaining the key benefits of TUBALL™ MATRIX, Bolshakov noted that "TUBALL™ MATRIX enables uniform and permanent conductivity that can be achieved with extremely low concentrations starting from 0.1% by weight. The formation of a strong conductive network not only guarantees the required uniform conductivity, but also leads to notable improvements in the basic mechanical properties of materials."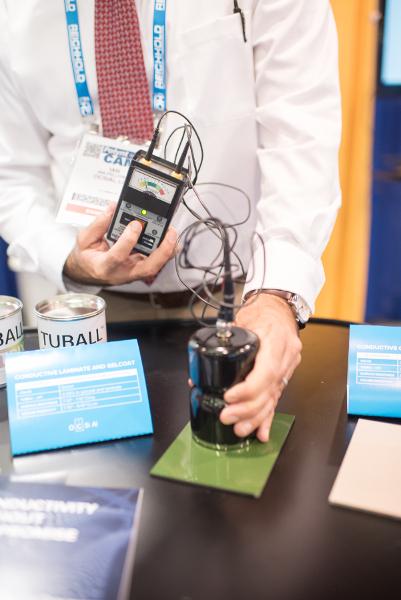 TUBALL™ MATRIX attracted significant interest from manufacturers at CAMX 2016 with applications that require conductivity without compromise. "This is the third expo this month where the OCSiAl USA team has connected with major markets that require superior conductivity. A growing number of companies are introducing TUBALL™ to their materials pipeline as a new and more advanced conductivity solution to enable color and retain mechanical properties at low loadings," commented Dmitri Aronov, CEO of OCSiAl USA.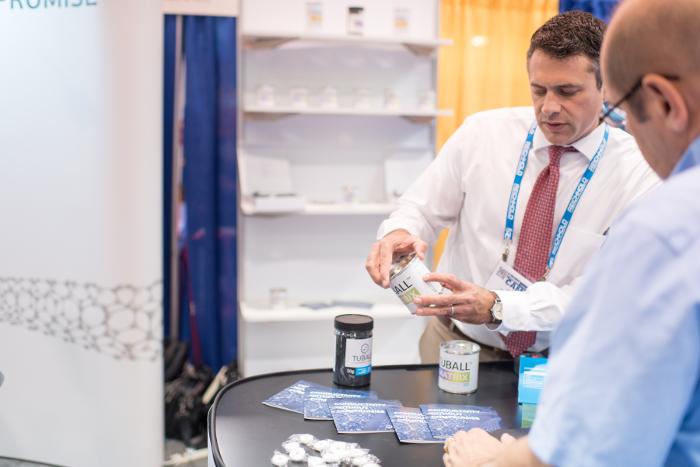 CAMX is the largest event in the composites industry calendar and attracts a wide range of manufacturers and experts who are interested in the latest trends and key developments in this sphere. Attended by more than 7,500 manufacturers, technical specialists and industry experts, СAMX stands out as a perfect platform for developing networks and establishing prospective partnerships.
For more information on conductive composite applications in America, please contact usa@ocsial.com or by phone at +1 (415) 906 5271.