The 2016 International Elastomer Conference and Rubber Expo was held on October 10-13 in the David L. Lawrence Convention Center in Pittsburgh, PA, USA. It attracted visitors from more than 30 countries, all of whom were interested in advanced technologies and innovations in the elastomer market.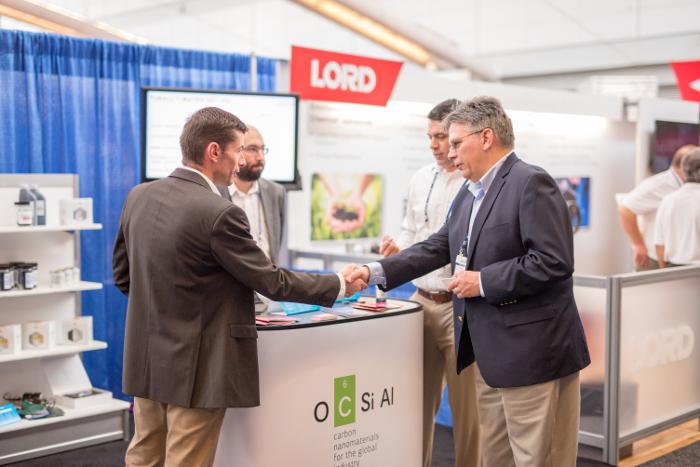 The rubber and elastomer industry is well known as a pioneer in the use of cutting-edge technologies, so the OCSiAl team and its products attracted a lot of interest. OCSiAl concentrates are based on TUBALL™ single wall carbon nanotubes. These additives provide elastomers with improved properties such as targeted conductivity levels, desirable mechanical properties, and color retention. The range of OCSiAl products on display at the International Rubber Expo included:

· TUBALL™ MATRIX 601 and TUBALL™ MATRIX 602 —super concentrates developed for silicone elastomers with superior conductivity
· TUBALL™ MATRIX 603 —super concentrate for tires and rubber goods with superior mechanical properties and conductivity
· TUBALL™ LATEX —a masterbatch for latex goods with superior conductivity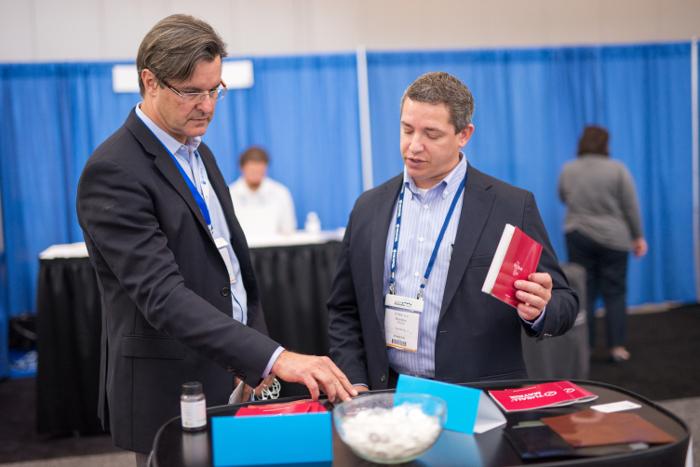 Jean-Nicolas Helt , OCSiAl Development and Support Leader for Elastomers, presented a talk entitled "Single Wall Carbon Nanotube Additive Technology from OCSiAl," outlining the important advantages of TUBALL™ nanotube-based solutions compared to other carbon-based additives . An excerpt of Helt's talk is provided below:
"In addition to superior conductivity in silicone and latex products, the tire industry is seeing a dramatic performance leap when introducing TUBALL™ single wall carbon nanotubes. In the tire industry, the use of silica provided a significant performance increase over prior technologies. TUBALL™ represents the next leap in performance beyond silica, with a strong expansion in the performance space, as opposed to current trade-offs required with silica today. Ongoing trails with our customers are seeing the most advanced tire performance of any technology to date."
OCSiAl's presence at the show is widening the client base for TUBALL™ solutions not just in North America but in also overseas markets, with strong attendance from global industrial customers. The introduction of TUBALL™ MATRIX and TUBALL™ LATEX is a response to continued demand for superior performance across the elastomer industry.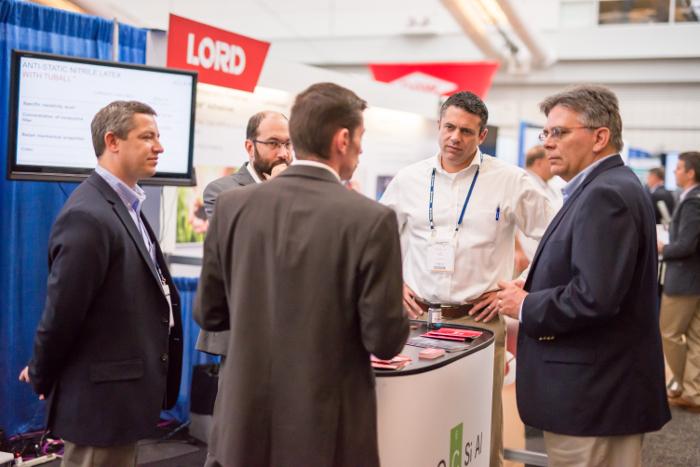 Conference attendees were invited to order free samples and experience the performance of OCSiAl's products firsthand. In case you missed the show, mail us at usa@ocsial.com to request samples and further information .