OCSiAl invites you to join us at the global industry event that will be held in the China Import and Export Fair Complex in Guangzhou from 30 November to 2 December. The CHINACOAT show gathers more than 1200 global manufacturers from 30 countries in one place to share insights about the industry and to gain exposure to new trends.
OCSiAl will be highlighting the advantages of TUBALL™ single wall carbon nanotubes in ESD floorings. Thanks to the unique properties of these nanotubes, when they are embedded into a material matrix they create a strong 3D conductive network that provides materials with uniform and permanent conductivity while maintaining the original colour and mechanical properties.
At the CHINACOAT show, OCSiAl will display a number of easy-to-use TUBALL-based solutions that have been specially developed to provide conductivity in various coatings:
· TUBALL COAT_E – nanotube-based suspension for increasing electrical conductivity and mechanical properties in conductive paints
· TUBALL COMP_E – nanotube-basedmasterbatches for epoxy and polyester resins for increased electrical conductivity in composites
· TUBALL INK – water-based nanotube suspensions used in the production of transparent conductive coatings for electronics as a replacement for indium tin oxide (ITO)
· TUBALL LATEX – a ready-to-use conductive additive for natural and synthetic types of latex
· TUBALL MATRIX – a line of super - concentrates available in several matrixes for superior conductivity in thermoplastics, thermosets, rubbers and silicones; these innovative concentrates are easy to handle and can be processed using standard equipment
In addition to its cutting-edge nanotube concentrates, OCSiAl will showcase end-products manufactured by the company's partners that take advantage of TUBALL single wall carbon nanotubes.
For a deeper understanding of the applications of coatings and to discuss the advantages of single wall carbon nanotubes over other traditional conductive and reinforcement additives, an OCSiAl managing director for paints and coatings Nikolay Ivanov will give a presentation entitled "New level of conductivity: single wall carbon nanotubes for coloured and transparent coatings" at booth: 11.2 D05-08 at 11:30 – 12:15 am on Thursday, 1 December.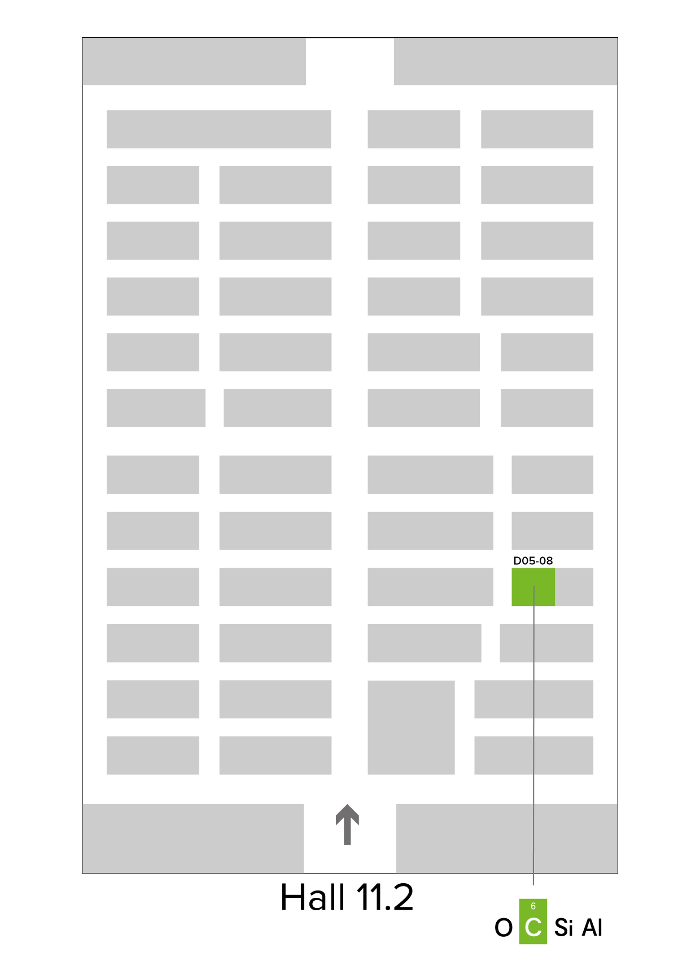 OCSiAl invites visitors to the CHINACOAT show to order free samples and to experience the superior performance of its products first-hand.
Please contact us by email at china@ocsial.com or phone +86 135 9012 5295 to confirm your attendance and to arrange a convenient time to meet with us.