OCSiAl invites you to join us at the International Rubber Expo that will be held on October 10–13 in the David L. Lawrence Convention Center in Pittsburgh, USA.
OCSiAl will present the most innovative technology in the elastomer industry – TUBALL™ MATRIX conductive and reinforcing additives. These single wall carbon nanotube additives were specifically developed to provide superior conductivity to elastomers and reinforce the rubber matrix. TUBALL™ MATRIX meets or exceeds all requirements of manufacturers for high electrical conductivity without compromising elasticity, color or ease of processing.
For a deeper understanding of elastomer applications and to discuss the advantages of single wall carbon nanotubes over other traditional conductive and reinforcement additives, an OCSiAl expert will present a speech entitled "Single Wall Carbon Nanotube Additive Technology from OCSiAl" in the Expo Theater at 3:30 pm on Wednesday, October 12 .  He will also answer all related questions and provide examples of successful TUBALL™ applications in the rubber industry.
At booth #930, the OCSiAl team will provide product details and scheduled sample orders for a number of TUBALL™ single wall carbon nanotube products and solutions.
Featured Products:
1 . TUBALL™ MATRIX 601 and TUBALL™ MATRIX 602 –nanotube-based super concentrates for superior conductivity in silicone elastomers such as liquid silicone rubber (LSR), room temperature vulcanized rubber (RTV) and high consistency rubber (HCR)
2 . TUBALL™ MATRIX 603 – a nanotube super concentrate for mechanical property improvement in high performance tires and rubber goods
3 . TUBALL™ LATEX – a masterbatch solution for superior conductivity in latex goods that exceeds the new EN16350:2014 (EN 1149) standard for ESD latex products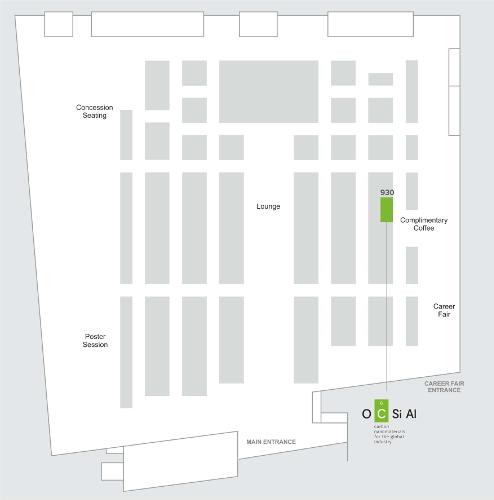 Please contact us by email at usa@ocsial.com or phone +1 415 906 5271 to confirm your attendance and to arrange a convenient time to meet with us.