OCSiAl invites you to join us at the 2016 Composites and Advanced Materials Expo (CAMX) held on September 27–29 in the Anaheim Convention Center in Anaheim, California, USA.
Returning to the largest American composites show for a 3rd year, OCSiAl will be presenting its second generation of conductive composite solutions, TUBALL™ MATRIX super concentrates with single wall carbon nanotubes . TUBALL™ MATRIX provides volume resistivity in the range of 10 8 –10 2 Ω*cm at extremely low loading levels, enabling a number of additional benefits not found in other conductive additives.
Key benefits of TUBALL™ MATRIX:
· Requires an extremely low concentration of conductive filler, starting from 0.1%
· Ensures permanent and uniform electrical conductivity
· Maintains mechanical strength and secondary properties
· Can be handled and diluted using standard equipment
· Retains original colors
At CAMX 2016 OCSiAl will showcase TUBALL™ MATRIX 201/202 and TUBALL™ MATRIX 301:
· TUBALL™ MATRIX 201/301 super concentrates for epoxy and polyester resins
· TUBALL™ MATRIX 202 super concentrate for polyvinyl chloride (PVC) resins
TUBALL™ MATRIX super concentrates, water-based suspensions and other resin-based masterbatches will be on display at booth #D69 , where OCSiAl experts will be on hand to provide you with product details and schedule sample orders.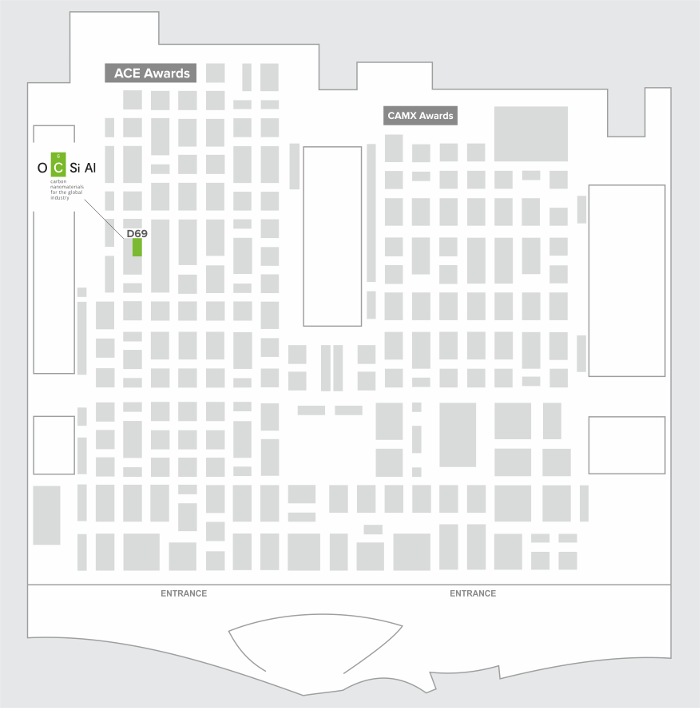 Please contact us by email at usa@ocsial.com or phone +1 (415) 906-5271 to confirm your attendance and to arrange a convenient time to meet with us.