OCSiAl brought TUBALL™ to the conductive paint and coatings industry at 2016 American Coatings SHOW. Attendees learned more about how to easily add high quality conductivity with color to their applications. With applications in antistatic flooring, conductive primer for automotive and other applications, and antistatic PVC coatings, TUBALL™ is enables a new generation of conductivity applications with color.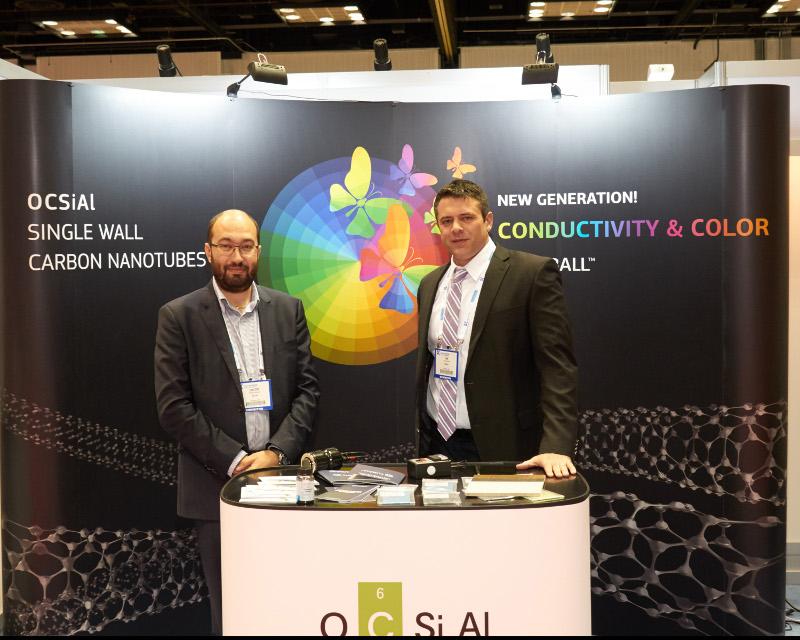 Hosted in Indianapolis, USA,
The American Coatings SHOW
is seen as the leading North American industry show and conference towards the coatings industry, offering innovative features to provide immediate business opportunities, a complete portfolio for the production of high-grade, competitive coatings, paints, sealants, construction chemicals and adhesives. More than 8,700 industry attendees from more than 69 countries visit the show to source information about state-of-the-art developments in raw materials, laboratory and production equipment, testing and measuring equipment, and services for the coatings industry.