The growing number of applications where the exceptional properties of elastomers now need to include conductivity has forced manufacturers to be on the lookout for the most innovative conductive additives. It is widely accepted that single wall carbon tubes are one of the most promising cutting-edge materials that can make conductive silicones more efficient, durable and affordable.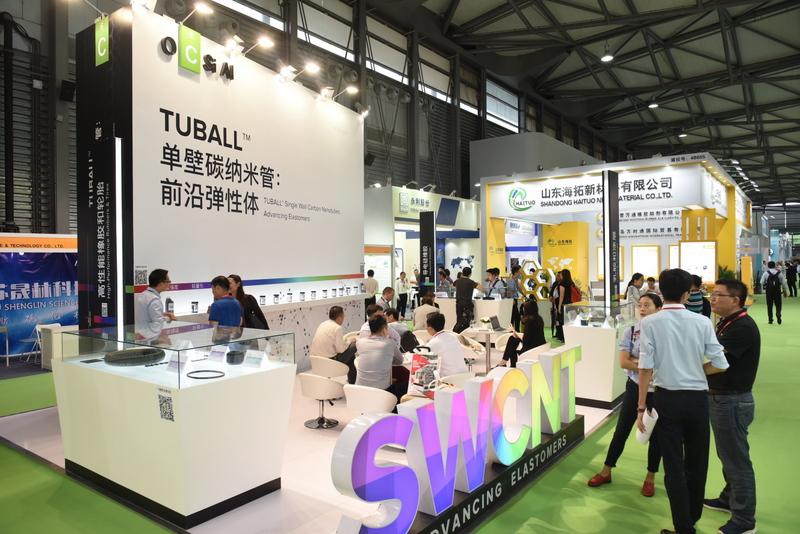 On 20–22 September at the Rubber Tech China show, OCSiAl, the world's leading producer of single wall carbon nanotubes, presented its novel technologies, including TUBALL nanotube concentrates for rubber applications. Replacing conventional additives with TUBALL allows many of the usual negative trade-offs faced by the industry to be avoided, such as reduced flexibility and elasticity, hardening, and reduced life cycle of final products. Even ultra-low concentrations of nanotubes starting from just 0.03% are enough to enable conductivity in rubbers without a negative impact on colour, mechanical properties or viscosity of the material.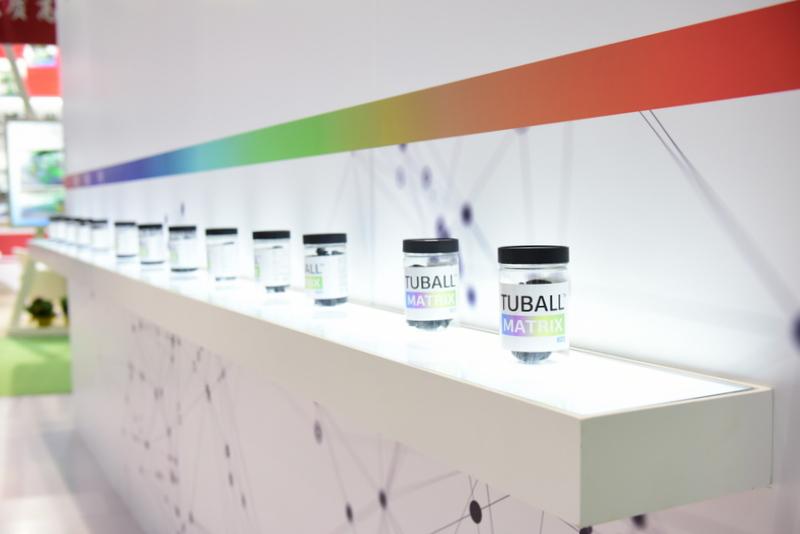 The display of market-oriented successful applications of TUBALL nanotubes from OCSiAl's partners all around the world drew the attention of Rubber Tech participants. The cable connectors produced by DM-STAR New Material Technology, a Chinese manufacturer of silicone cable accessories, was a good example. By using TUBALL MATRIX 601 concentrate, which is based on nanotubes and polydimethylsiloxane (PDMS) oil, DM-STAR has been able to achieve a surface resistivity level of 4×10 3 Ω/sq, with good results in ageing and grease tests.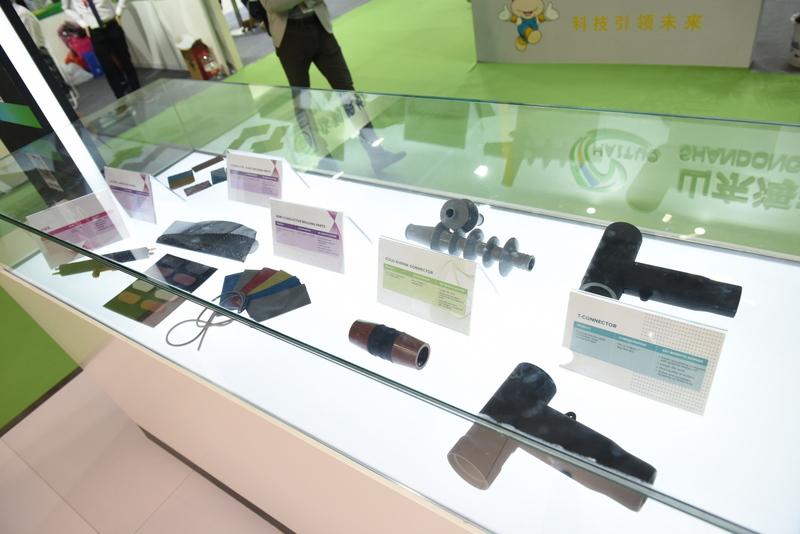 "The option of a multitude of bright colours in highly conductive compounds was previously impossible with any other carbon-based additive. OCSiAl's novel solutions have brought a new impetus to the elastomer industry in terms of cost reduction and prolongation of cycle life of a wide range of products, ranging from cable accessories to consumer goods. Single wall carbon nanotube concentrates are enabling a new era of advanced materials in industries such as electronics and construction," commented Loyes Zhi, OCSiAl China Commercial Director.