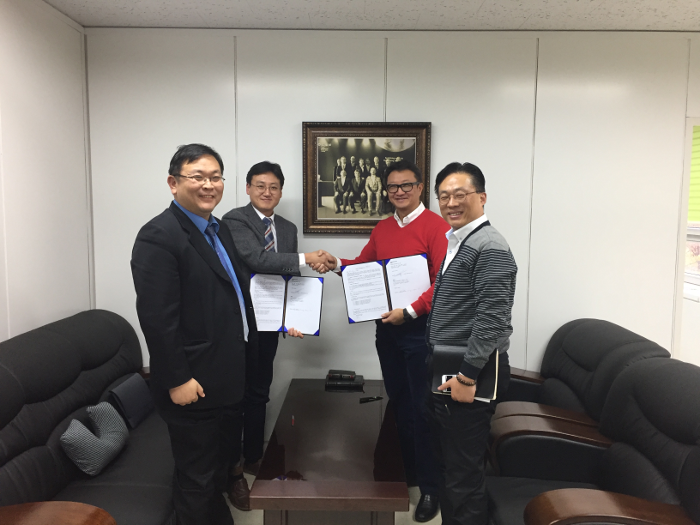 On November 4 th OCSiAl Asia Pacific and Grace Continental Korea signed a Supply Agreement for purchase of 1 tonne of TUBALL ™ MATRIX concentrate, which will be delivered to the Korean partner in five equal installments of 200 kg each by 31 January 2017.
Grace Continental Korea is one of the largest Korean manufacturers of silicones, specialising in the manufacturing, processing and exporting of a wide range of industrial and sports goods, including silicone rubber, silicone oil and silicone gum. Grace Continental has been refining the technology for producing pressure sensitive adhesive (PSA) with antistatic properties of 10 10 ohm/sq and a transparency of more than 90%. The company has been collaborating with OCSiAl in order to meet customer requirements for antistatic properties at the level of 10 8 ohm/sq. TUBALL™ has succeeded in fulfilling this requirement by demonstrating even higher antistatic properties in the range of 10 6 ohm/sq – 10 8 ohm/sq. With regard to high consistency silicone rubber (HCR), a combination of TUBALL™ and carbon black has been used to avoid frailty and to increase flexibility and enhance conductivity.
The successful test results and these momentous contracts are merely one of the links in the chain of the advances that OCSiAl Asia Pacific has achieved during the first year of OCSiAl's presence in the Korean market. OCSiAl Asia Pacific already has a total sales volume of US$2.8 million and a network of about 350 prospective clients.