Mr Kim Young Sup, Commercial Director of OCSiAl Asia Pacific, delivered a lecture to students of the Graduate School of Chemistry at Sogang University, South Korea. The lecture was part of the "Advanced Chemistry Week" component of the Capstone Design course. Experts from well-known Korean chemical giants such as Samsung, Dong-Ah Pharm, Woongjin Liliette and the world's largest chemical manufacturer Dow chemical brought students up to date with the most recent achievements in applied science and in advanced technologies that are being used successfully in the Korean market.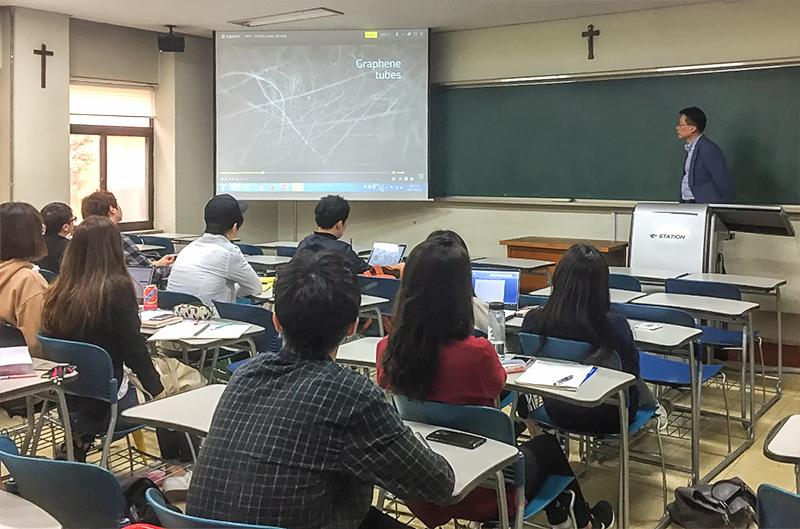 Mr Kim's lecture was entitled "Specialty Chemicals" and he introduced OCSiAl Group, its unique core technology and its TUBALL nanotube-based solutions for a wide range of industries. Speaking about the company's progress in developing industrial applications, Mr Kim familiarised the students with nanoaugmented materials and nanotube-formulated final products that have been designed and manufactured by OCSiAl in collaboration with Korean and other international partners.
Mr Kim's presentation enjoyed active feedback from the participants and it was followed by a Q&A session where he shared recent highlights in the nanotechnology sector, with the focus being on the local market. OCSiAl is committed to contributing to the education of the next generation of scientists by providing them with first-hand experience from industry. OCSiAl Asia Pacific plans to continue its collaboration with Sogang University and will be participating in similar such sessions on a regular basis.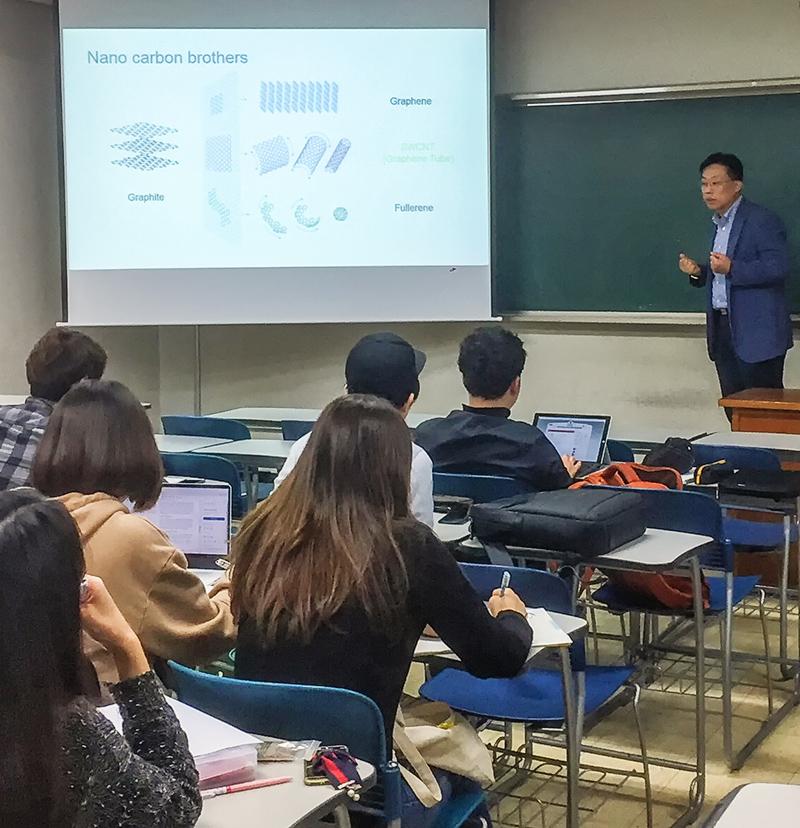 Sogang University ( Hangul : 서강대학교 ) is one of the leading research and liberal arts universities in South Korea . Such renowned figures as Jung Jin-haeng, CEO of Hyundai Motor Company ( International Trade, 1975 ) and Park Geun-hye, the first (former) female president of South Korea (Electronic Engineering), have graduated from Sogang University. Capstone Design is a culminating course offered to undergraduate students in several disciplines at Sogang University. Students work in teams to design, build and test prototypes with real-world applications. The final projects are presented at the "Capstone Design Expo". The Capstone Design course provides students with the opportunity to work with real-world, open-ended, interdisciplinary challenges proposed by industrial and research project sponsors. They learn and apply the engineering design process: defining functional requirements, conceptualisation, analysis, identifying risks and countermeasures, selection, and physical prototyping. www.sogang.ac.kr