OCSiAl Asia Pacific has signed a supply agreement for 200 kg of TUBALL™ single wall carbon nanotubes with TRUST CHEM, a Korean chemicals dealer that is mainly focused on the conductive additives market. According to the terms of the contract, OCSiAl will deliver all the shipments of nanotubes to its partner by the end of 2016. These batches of TUBALL™ will then be handed over to one of the well-known Korean manufacturers for producing masterbatches and compounds that use nanotube additives to achieve excellent performance parameters.
This supply agreement is the largest contract for the purchase of TUBALL™ yet made by TRUST CHEM in the two-year history of the partners' relations. The company has already purchased 20 kg of TUBALL™ in both 2015 and 2016. TRUST CHEM is a well-known Korean company with a wide network of clients in various industries.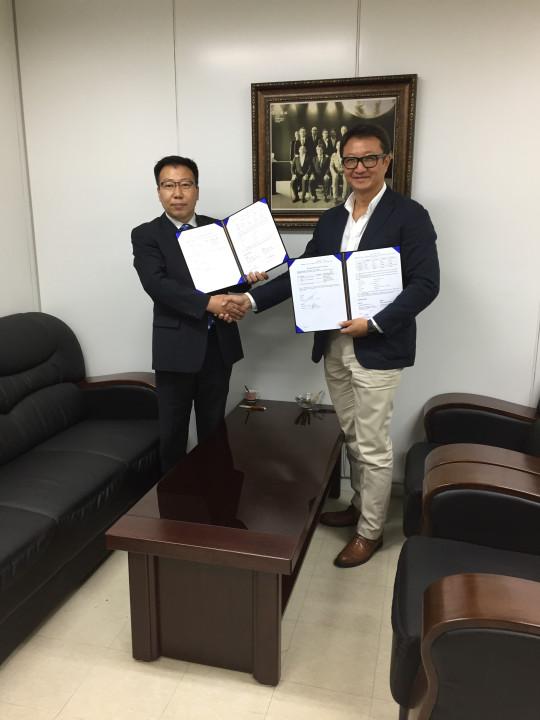 It should be noted that this is already the second such macrocontract that OCSiAl Asia Pacific has entered into this year. In April it signed a supply agreement with DUKSAN PURE CHEMICALS, a major Korean manufacturer of chemicals, chemical reagents, raw materials and electronic industrial reagents. According to the terms of that contract, OCSiAl will supply 400 kg of TUBALL™ nanotubes as well as their brand new TUBBOX ultrasonic equipment for the production of nanotube-based dispersions. OCSiAl Asia Pacific is proud of these significant achievements in turning potential clients into effective partners, and intends to continue storming the Korean chemicals and additives market.