July 2, 2015 Seoul. OCSiAl Asia Pacific Co Ltd. has today announced it has partnered with Korea-based CM Partner, a leading Contract Manufacturing Service (CMS) company. Under the terms of the agreement, OCSiAl and CM Partner will jointly develop and manufacture new single wall carbon nanotubes-based products. The strategic alliance will also see OCSiAl supply CM Partner with 100kg of TUBALL™, its unique material that contains more than 75% of SWCNT.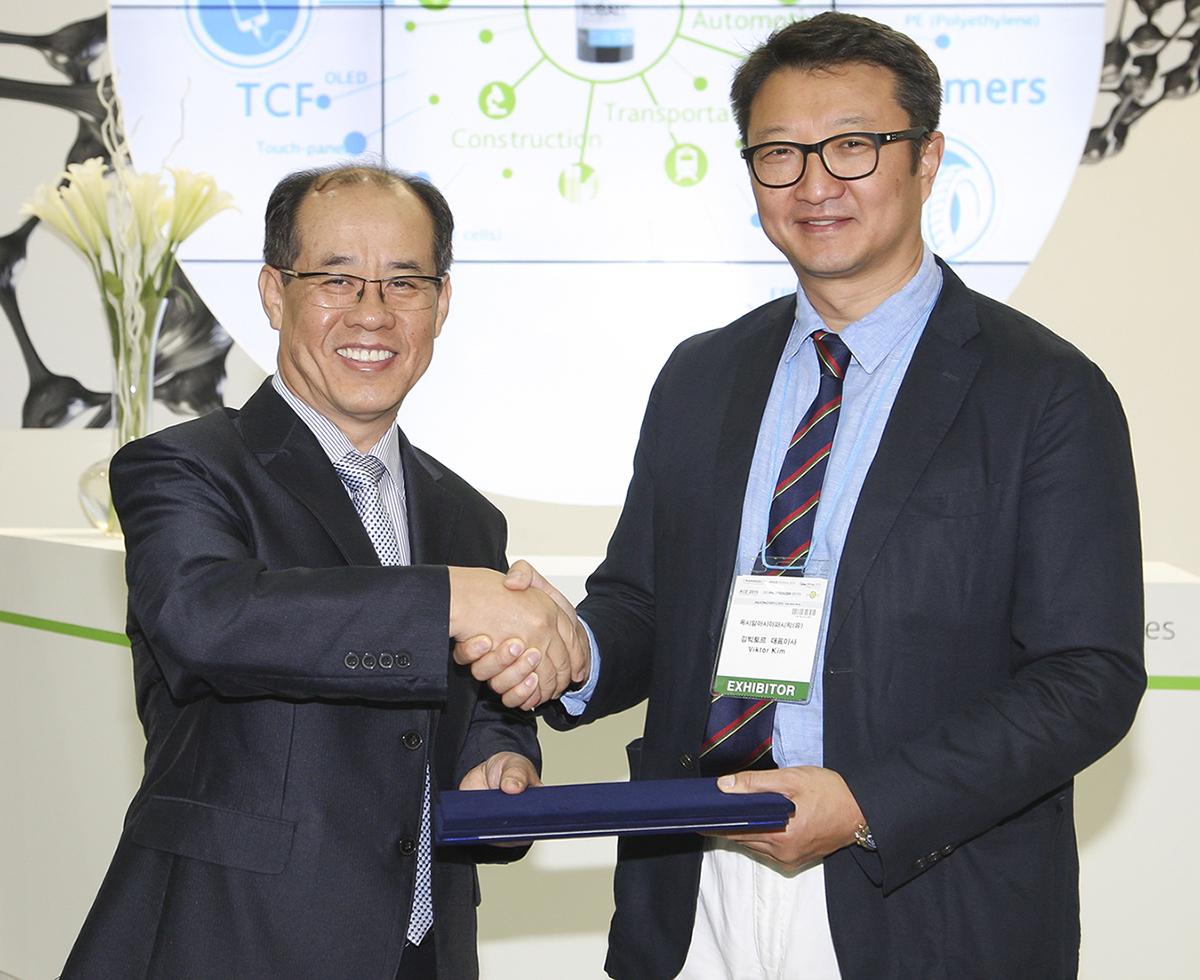 CM Partner will use TUBALL™ for producing TUBALL™ BATT locally in Korea. TUBALL™ BATT is a dispersion of single wall carbon nanotubes in the media for energy applications including Li-ion batteries. TUBALL™ BATT reduces the thickness of battery cells, improves energy density, battery life, rate performance and electrode adhesion. It provides outstanding product performance – adding as little as 0.01% of TUBALL™ into the electrode material, results in a substantial increase in Lithium battery cyclability, as well as improving the battery's discharge and charge power. CM Partner will use TUBALL™ BATT to develop new products for consumers as well as to improve the battery performance of SUNBIKE, its eco-friendly motorcycle.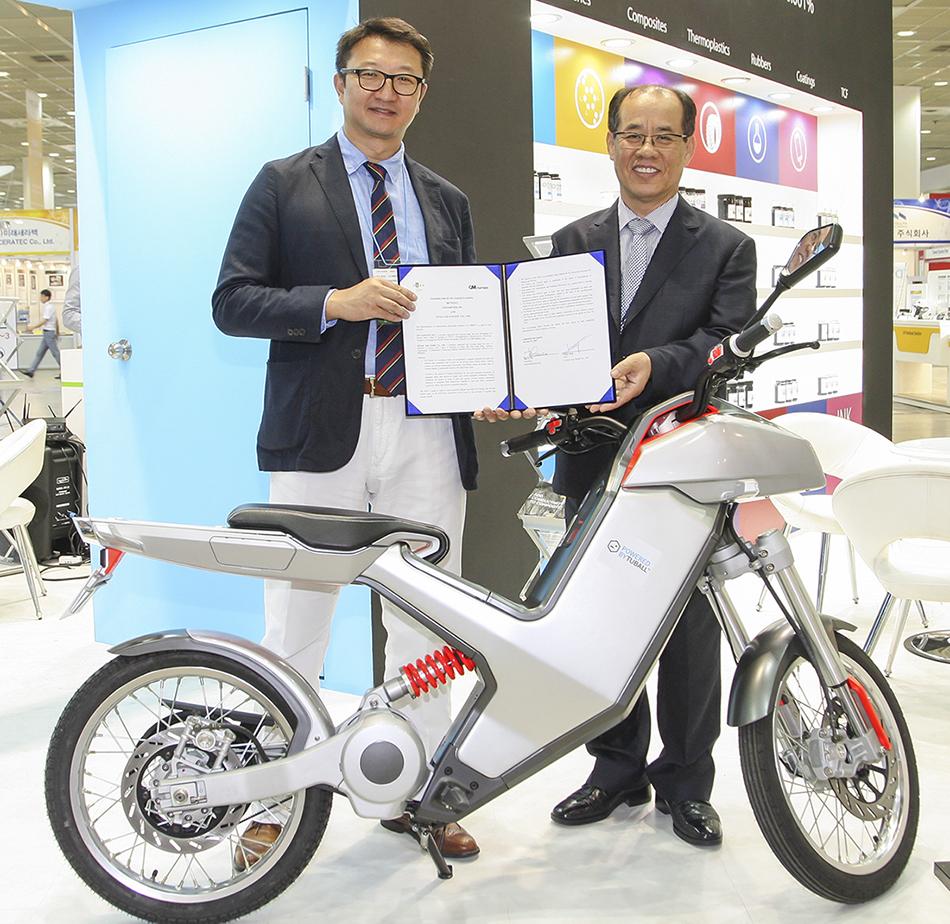 Victor Kim, CEO, OCSiAl Asia Pacific Co said: "This strategic alliance is significant in that it will pave the way for OCSiAl products to be used directly by end-users in a number of new areas, taking us beyond simply supplying SWCNTs to B2B customers. With the domestic production of TUBALL™ BATT as the starting point, we will begin to demonstrate the innovative characteristics and potential for the wider adoption of the full range of TUBALL™ products for polymer composites, rubber, TCF, paint and coatings."
Byeongse Lee, CEO at CM Partner added: "CM Partner operate under the 'philosophy of green global leadership' and we are committed to producing low-carbon practical products which have a lower environmental impact. Our partnership with OCSiAl will play a key role in helping us to develop a suite of new and sustainable products that fit with this philosophy. With TUBALL™ BATT, we will lead the domestic eco-friendly motorcycle market by developing competitively priced, environmentally-friendly li-ion batteries."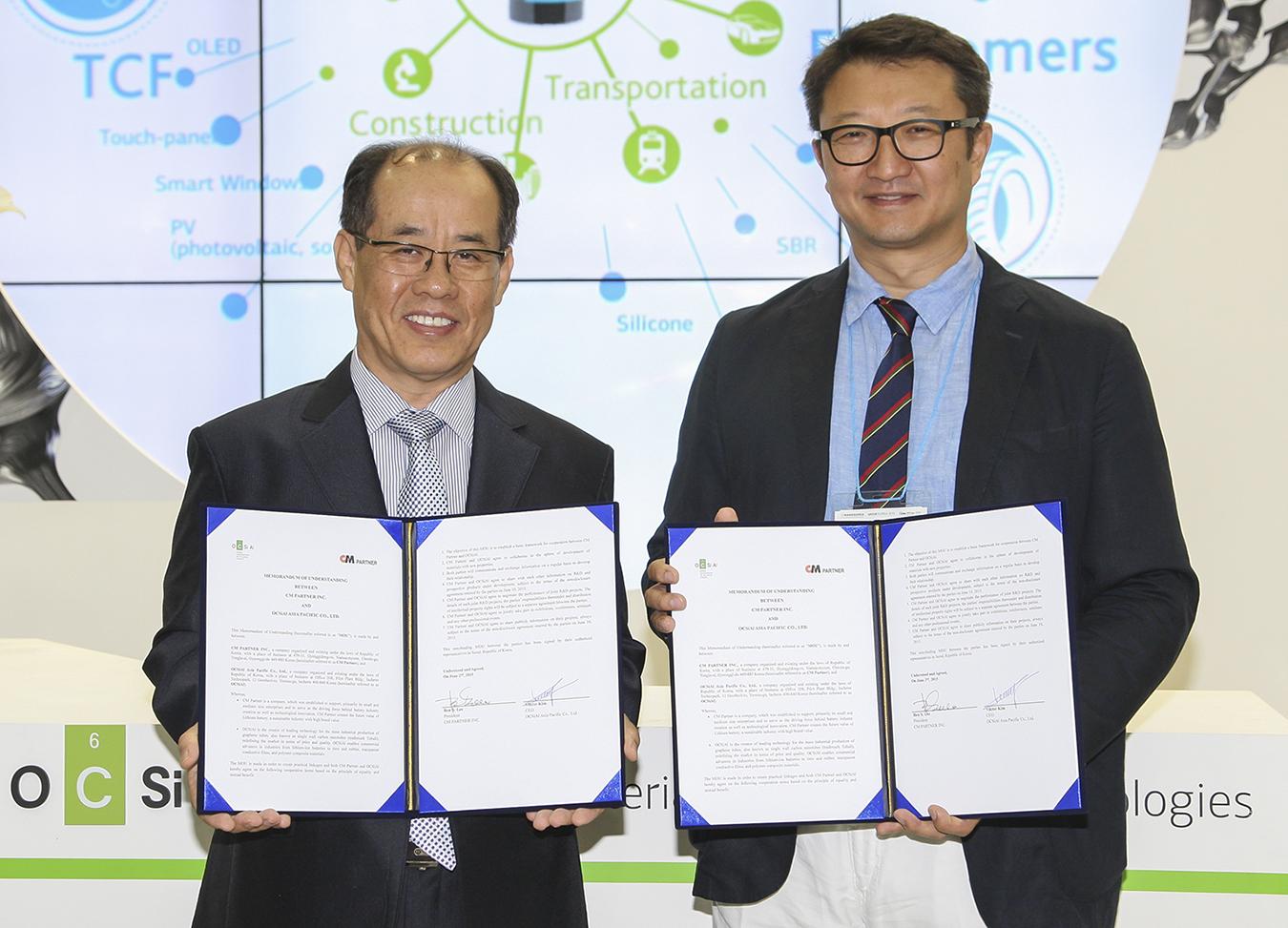 OCSiAl's single wall carbon nanotubes-based additives are ideal for use within a range of manufacturing processes, including batteries, polymer composites, rubber, TCF, paints and coatings. Additives for aluminum, concrete and glass are currently in the development stage. OCSiAl has recently established an Asia Pacific regional headquarters in Korea and more than 50 companies in the AP region are developing applications for SWCNT based on OCSiAl products.

About CM Partner
CM Partner is a specialist Contract Manufacturing Service (CMS) company, which is taking the lead in battery development and technological innovation for SMEs. CM Partner is especially focusing its capabilities on value creation for the future of the Li-ion battery industry for Energy Storage System (ESS). CM Partner's main products are removal battery, generator controller, sun bike and heat pump and it is actively developing new sustainable, practical products utilising green technologies. Headquarters and second factory facility is located in Yong-in, third factory facility in Pyeong-tak, fourth in Chang-won, and it also has a subsidiary in Tijuana, Mexico.