Euro Accent Saba, a waste treatment system manufacturer in Tatarstan, has successfully tested OCSiAl's single wall carbon nanotubes and is now starting the production of anti-static fiberglass plastic tanks for oil waste storage and transportation, as well as for cleaning equipment and oily waste pumping. These nanotubes have enabled the Kazan-based manufacturer to upgrade its products in accordance with safety requirements for oil waste storage and also to streamline the tank production process at the same time.
TUBALL single wall carbon nanotubes are a multipurpose additive for various materials that is synthesised by OCSiAl in Novosibirsk, Siberia. Adding nanotubes enhances materials' electrical and thermal conductivity, as well as their physical and mechanical properties. OCSiAl has also developed ready-to-use super-concentrates for various industries that greatly facilitate the process of adding nanotubes to materials without changing the formulation or the production chain.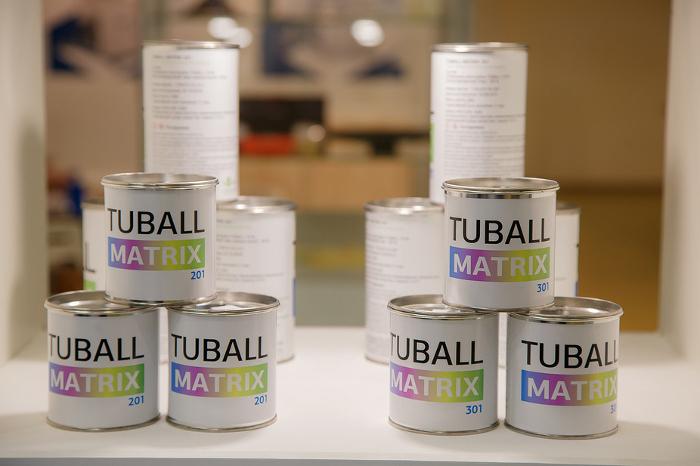 Adding just 0.2% of TUBALL MATRIX super-concentrate to polyester resin has allowed Euro Accent Saba to manufacture fiberglass plastic tanks with a uniform resistance of 10 5 Ω/cm. "The partnership with Euro Accent Saba, whose clients include the largest Russian oil giants, expands the application of nanotubes in fiberglass plastics. Over the last 6 months alone, OCSiAl, together with Russian manufacturers of fiberglass plastic pipes and tanks, has launched four successful projects in this field. All these are examples of manufacturing competitive products for the world market," said Sergey Zasukhin, the Managing Director of OCSiAl.