OCSiAl invites you to join us at The Battery Show & Conference that will be held September 13 to 15 in the Suburban Collection Showplace in Novi, Michigan, USA.
OCSiAl will be showcasing its industry-leading solutions to increase energy density, rate and cycle life based on the ultimate conductive additive TUBALL ™ , which contains more than 75% single wall carbon nanotubes. Compared to other widely used conductive additives, these products solve the primary challenge for battery manufacturers – demand for greater energy density, by increasing both volumetric and gravimetric characteristics.
Products at The Battery Show include:
- TUBALL™ BATT – a ready-to-use dispersion of single wall carbon nanotubes in NMP or H2O, created to incorporate TUBALL™ easily into electrode formulations, reinforcing the electrode structure and improving mechanical stability during cycling . TUBALL™ BATT is available for lithium-ion cathodes, alkaline cells, silicone anodes, supercapacitors and other products.

- TUBALL™ FOIL – a foil with a coating of less than 50 nanometers provides for increased energy density and prolonged cycle life. The use of this foil can increase the charge acceptance of lithium-ion batteries at low temperatures and reduce battery degradation during the cycling. TUBALL™ FOIL is available on aluminum, copper, titanium and stainless steel substrates.
TUBALL™ BATT and TUBALL™ FOIL will be on display at booth #1602. OCSiAl experts will be on hand to provide you with product details and to schedule sample orders of our single wall carbon nanotube-based products.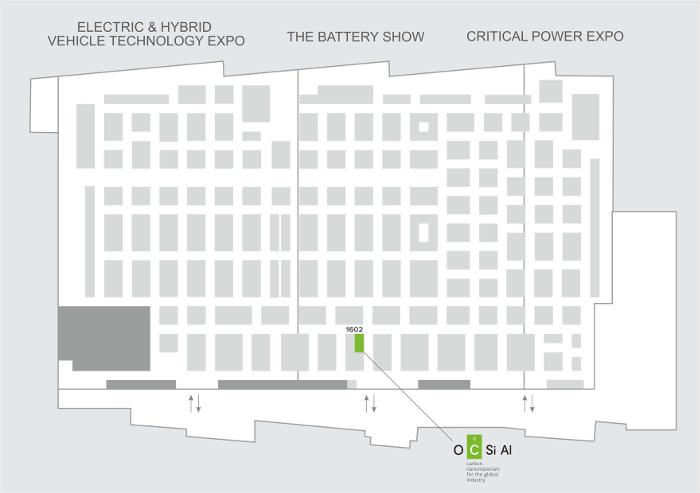 Please contact us by email batteries@ocsial.com or phone +1 (415) 906-5271 to confirm your attendance and to arrange a convenient time to meet with us.