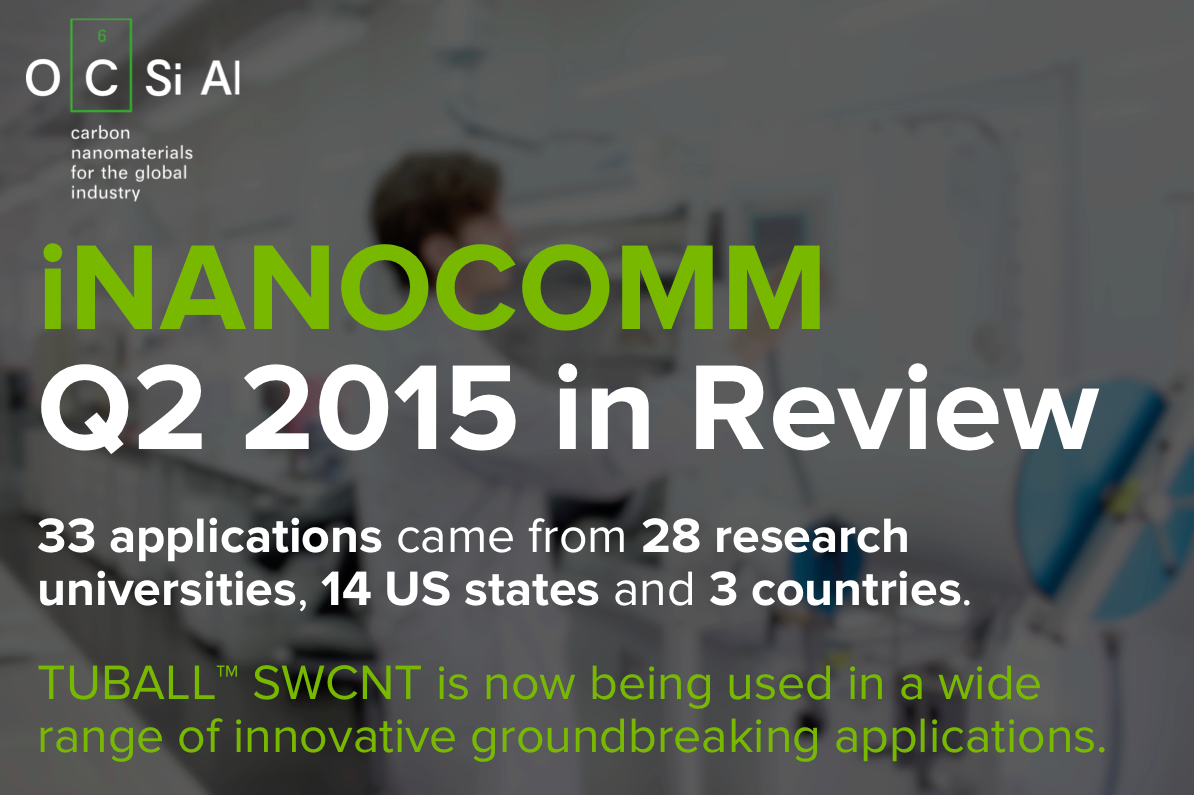 The Program was created to help researchers who work in the high potential field of carbon nanomaterials while minimizing materials costs. It is made possible by OCSiAl's high volume production process for high quality single wall carbon nanotubes which enables pricing as low as $2,000/kg for high volume orders.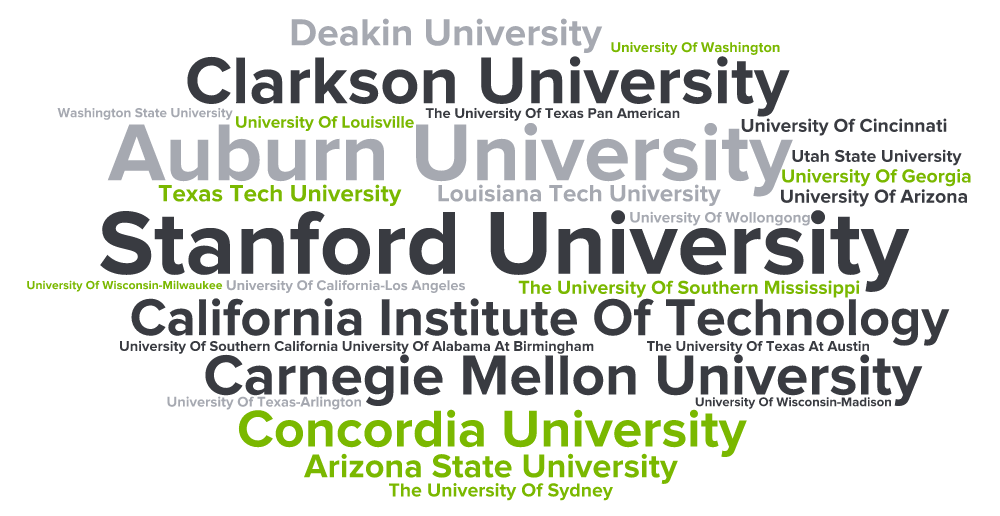 33 applications supported by iNanoComm, including:
Neural probes for neurochemical sensing
Hollow fiber membranes for use in hemodialysis and cell encapsulation
Surface and coating wear
Coating systems for corrosion control
Semiconducting and electronic transistors
Nanosensors
Energy storage and lithium-ion batteries
Strengthened epoxies and polymer nanocomposites
Semiconducting epoxies
Strain sensors in concrete
Aluminum alloy fatigue improvement
Conductive wire and insulation
OCSiAl is proud to be sponsoring leading researchers working on projects that will redefine materials and solutions in numerous fields.