OCSiAl, the world's leading manufacturer of single wall carbon nanotubes, and Grace Continental Korea, one of the largest Korean manufacturers of silicone products, have officially entered into a collaboration that will result in the manufacturing of advanced silicone products.

Grace Continental has been granted a licence to produce the pre-dispersed concentrates TUBALL MATRIX 601 and 602 according to the technology and know-how developed by OCSiAl. For this purpose, Grace Continental has signed a Supply Agreement to purchase 1 tonne of TUBALL single wall carbon nanotubes. This contract is the first in the history of the nanomaterials industry for such a large volume of nanotubes to be purchased for producing TUBALL MATRIX.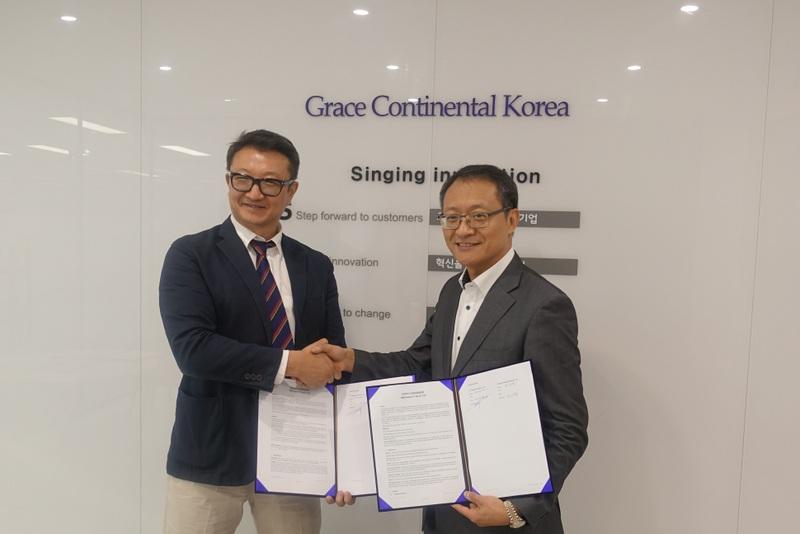 TUBALL MATRIX is a line of concentrates based on single wall carbon nanotubes for providing superior electrical conductivity to various materials, including silicone compounds, while retaining their mechanical properties and minimally impacting the host matrix. Grace Continental, as a licensed manufacturer of TUBALL MATRIX, will use this cutting-edge additive to produce high-performance conductive silicones such as pressure-sensitive adhesive (PSA), high-consistency silicone rubber (HCR) and liquid silicone rubber (LSR).
The dominance of OCSiAl's TUBALL single wall carbon nanotubes is associated with their exceptional properties, such as superior conductivity to weight ratio and high temperature resistance, strength and length to diameter ratio (>2500). As little as 0.01% of TUBALL enables manufacturers to use less raw material while producing more high-performance end products.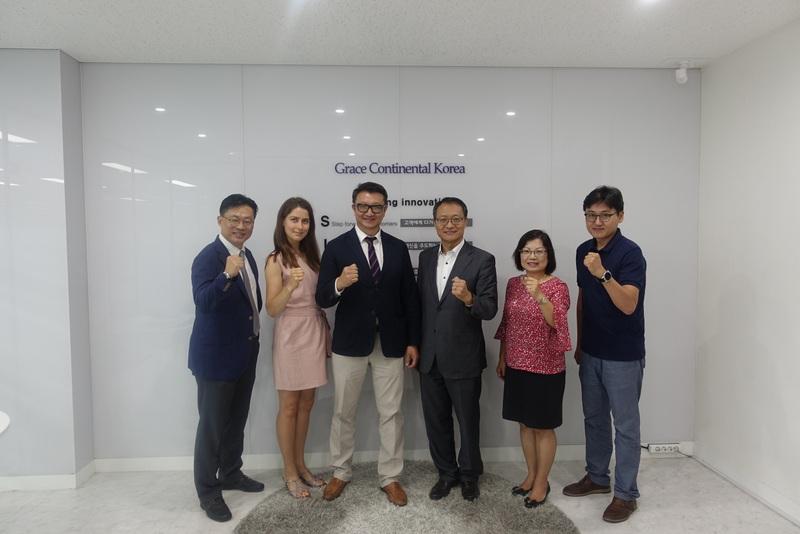 The use of TUBALL single wall carbon nanotubes enables Grace Continental to manufacture products without the trade-offs usually faced by the silicone industry – for example, it is now possible to combine superior conductivity with colouration. These highly competitive products will find application in a wide range of spheres, including electronics, anti-static tapes and labels, silicone rollers and conductive sheets.
"TUBALL nanotube-based industrial solutions for elastomers encourage manufacturers throughout the world to exploit the most cutting-edge nanotechnology achievements. Grace Continental's striking results in creating superior products open up new opportunities for high-tech manufacturers in industries such as electronics, construction and consumer goods, not only in Korea but in other markets as well", said Viktor Kim, CEO OCSiAl Asia Pacific.
OCSiAl Asia Pacific will demonstrate TUBALL MATRIX and other industrial concentrates on 12–14 July at booth L23 at Nano Korea 2017.
About Grace Continental Korea
Grace Continental Korea began its history of silicone rubber compound production in 1979 as a private firm, Daeheung Silicone Corp, by cooperating with Rhodia and Wacker Chemie GmbH.
Over the course of the following 38 years, Grace Continental has expanded into the Asia Pacific market by opening three plants (in Bucheon, Korea and China) and establishing four branch offices (in Korea, Hong Kong, Shenzhen and Qingdao). The company now has more than 1800 employees in total and generates sales of more than 105 million dollars.