OCSiAl – a high-tech company with a unique, patented technology for mass producing graphene nanotubes – introduces improved efficiency and performance, permanent conductivity and industrial colors for composite materials at booth #Y-42 at CAMX on October 16–18 in Dallas.
Conductive and durable conveyors belts, anti-static and enhanced urethane and silicone industrial rollers, reinforced composite rebar, fiberglass storage tanks with homogeneous anti-static properties, industrial PU shoes and cleaning pigs with improved diagnostic accuracy – it's only a part of a solid track record performed by manufacturers advancing their competitiveness with TUBALL™ graphene nanotubes.
At CAMX in Dallas, OCSiAl displays its off-the-shelf innovative technology, TUBALL™ MATRIX, which is a line of super-concentrates specially developed for simplifying nanotube handling. A loading of just 0.1% of this concentrate is sufficient to provide materials with resistivity in the range of 10 8 –10 2 Ω·cm, while reinforcing the structure and maintaining the original color. The line of concentrates is developed for application in most common industrial formulations.
The company is a finalist for the CAMX Awards, given during the event, for their line of super-concentrates. On Wednesday, October 17 at 11 a.m. during CAMX, OCSiAl will present "Lighter, Stronger, Better: Composites and Single Wall Carbon Nanotubes." The presentation will be available to conference attendees.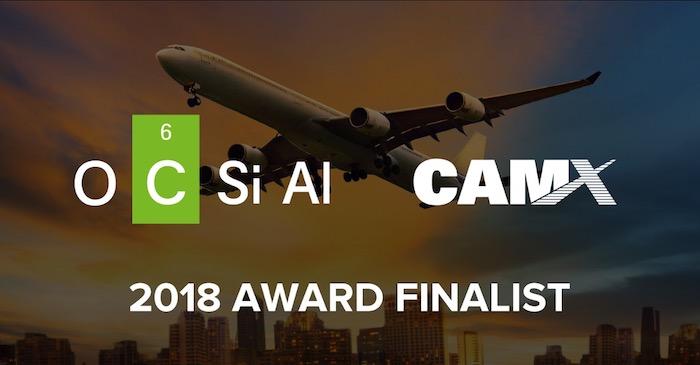 OCSiAl was the first, and currently remains the only company, to be authorized to undertake large-volume commercial shipments and marketing of single wall carbon nanotubes in Europe, North America and other key markets. TUBALL™ graphene nanotubes are the first single wall carbon nanotubes to be registered in accordance with the EU's REACH (Registration, Evaluation, Authorisation and Restriction of Chemicals) regulations: in September 2016, TUBALL™ nanotubes were registered under the number 01-2120130006-75-0000. OCSiAl has also submitted its PMN file to the US Environmental Protection Agency (EPA) and has received PMN submission number P-17-0257.