Owing to the pioneering role of OCSiAl in advancing the performance of silicones, the company was invited to participate in the 10 th Silicone Rubber Tech Conference in Xiamen, China, on 26 April. Technical experts and top-level executives from nearly 250 companies from the silicone industry shared the latest industry trends and innovative technologies.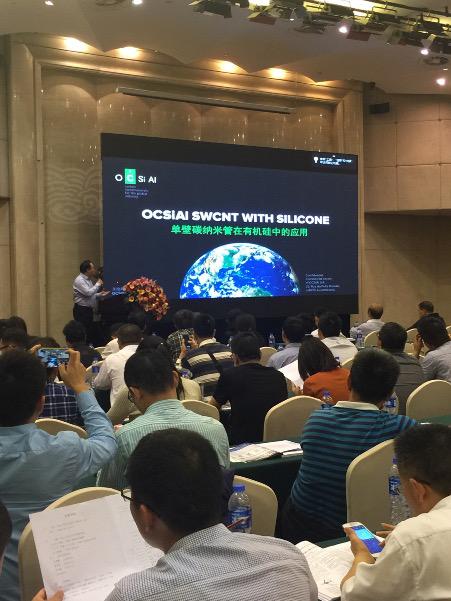 An OCSiAl expert delivered a speech entitled "Single wall carbon nanotubes for conductive silicone applications" that described the exceptional properties of the most advanced additive – TUBALL nanotubes. The high aspect ratio of these nanotubes, their large surface area and their excellent electrical conductivity result in their ability to form an interconnected network inside a material matrix at extremely low loadings starting from just 0.02% of the total weight. OCSiAl presented a line of TUBALL MATRIX super-concentrates for conductivity and colour in LSR, RTV and HCR silicones.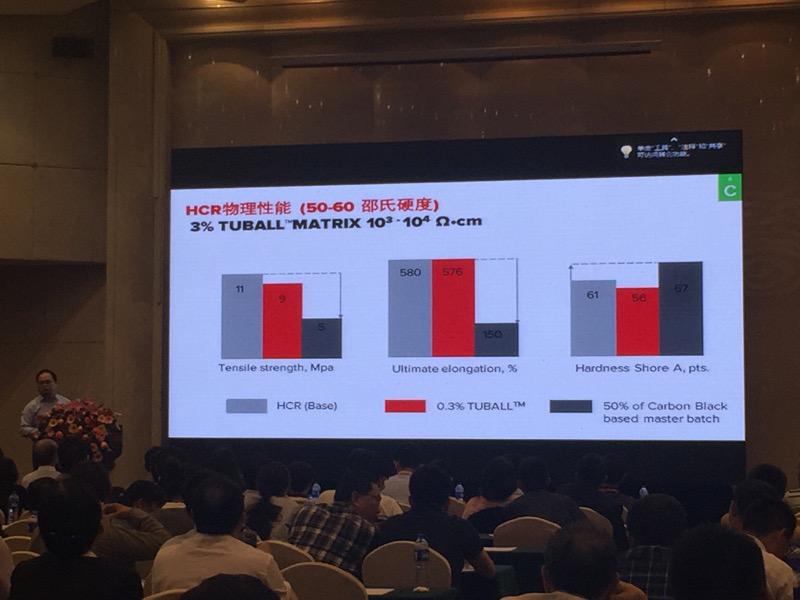 OCSiAl has already established collaboration s with stakeholders in the Chinese silicone industry, and the company's participation in the conference will further widen its clients base. " This conference helps to introduce new products based on the most advanced technologies to R&D and technical experts from the core players in the market. We have noticed high interest from their side owing to the unique advantages that our product brings to the silicone industry," commented Loyes Zhi, Commercial Director of OCSiAl China.