Almost 500 companies are participating in the China Composites Expo, which kicked off in Shanghai on 31 August. The list of participants at the Expo includes well-known composites materials manufacturers, raw materials suppliers and equipment producers.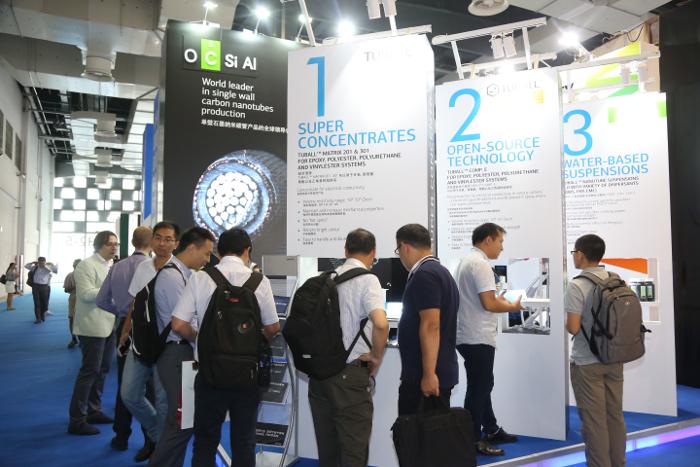 One of the most impressive and remarkable products presented at the Expo this year is TUBALL™ MATRIX, a brand new conductive additive showcased by OCSiAl.
The unique TUBALL™ MATRIX technology is a totally new approach for introducing a universal additive – single wall carbon nanotubes in a materials matrix. The key advantage of TUBALL™ MATRIX in comparison with other conductive additives is the high concentration of nanotubes that can be achieved in this additive, which simplifies the logistical issues and makes it technologically and economically more effective. So far, OCSiAl has developed super concentrates of TUBALL™ MATRIX for silicones and rubbers, PVC and several types of composites, such as epoxy, polyurethane, polyester and vinyl ester systems.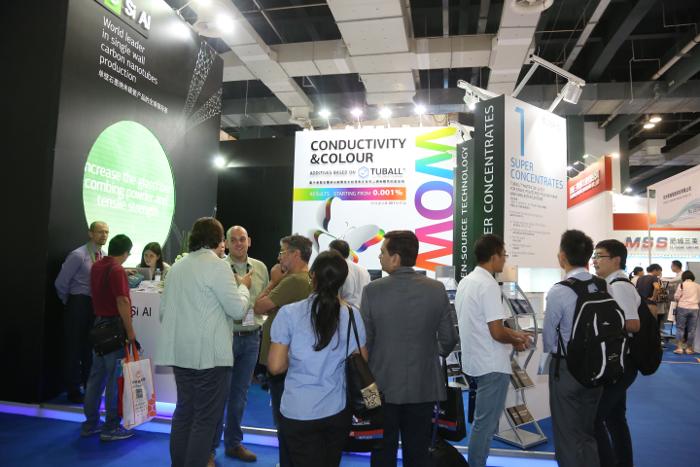 T he roots of TUBALL™ MATRIX's uniqueness for composites lie in the ultra-low dosage that is needed for reaching the targeted volume resistivity range of 10 8 –10 2 Ω*cm. In contrast to the other conductive additives that are usually applied in the composites industry, such as carbon black, carbon fibres, multi wall carbon nanotubes and others, just 0.001% of TUBALL™ single wall carbon nanotubes in the total material volume is enough to reach the targeted level of conductivity. However, TUBALL™ MATRIX doesn't only enhance the conductivity, it simultaneously helps to retain colour brightness and to maintain or increase mechanical strength. It provides materials with uniform conductivity, eliminating one of the widespread hazards – the possibility of "hot spots" appearing. Furthermore, due to the resin nature of the super concentrate, it is easy to handle and can be processed using standard equipment.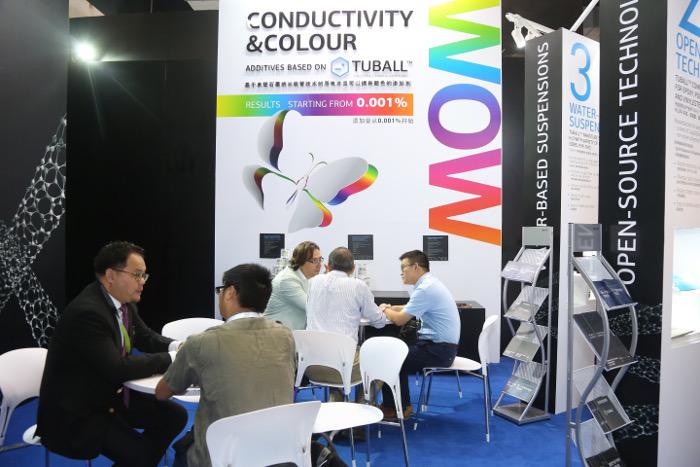 At the China Composites Expo, the OCSiAl Vice President, Zakhar Bolshakov, held a special technical seminar on 31 August and personally presented this game changer in the composites industry – TUBALL™ MATRIX. A number of important questions were raised by the almost 100 highly interested attendees after the seminar and they received comprehensive answers. OCSiAl experts not only provided manufacturers with a deeper understanding of the advantages of TUBALL™ MATRIX and its key applications, but also helped with the ordering of free samples for further tests and trials.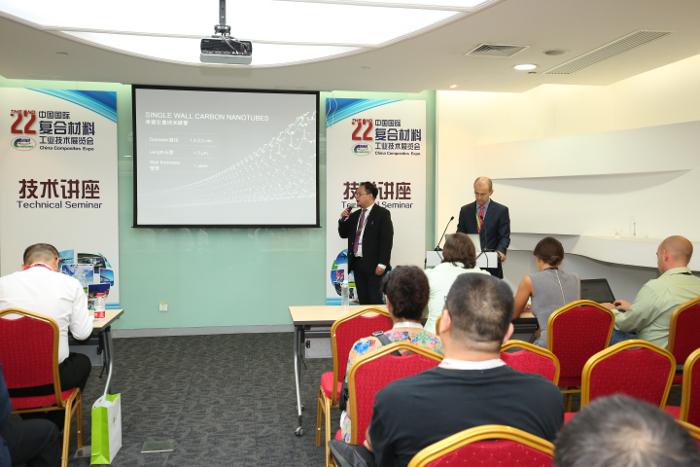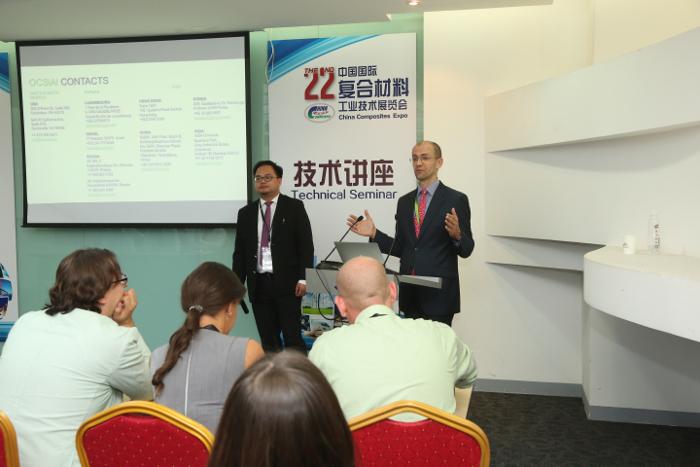 The China Composites Expo in Shanghai was chosen by OSCiAl to be one of the first stages on which to present this new-generation conductivity additive because of the traditionally pioneering role of Chinese manufacturers in this industry. It is no exaggeration to say that TUBALL™ MATRIX is a revolution in the composites industry.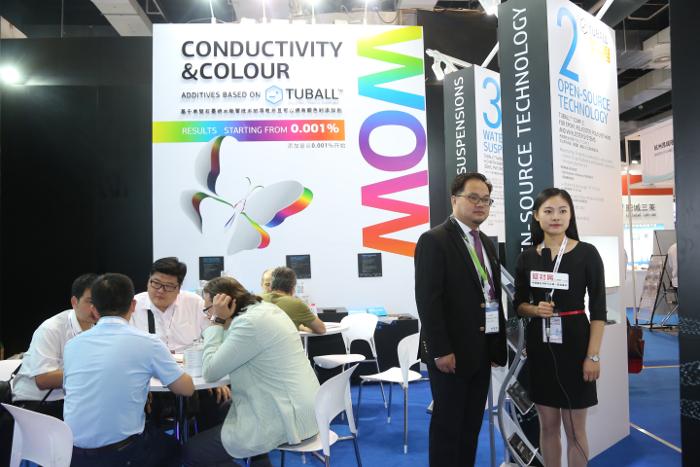 About OCSiAl
OCSiAl synthesises almost 90% of the global single wall carbon nanotubes production volume. It has offices in eight countries, including in Shenzhen and Hong Kong, and has 250 qualified managers and technical specialists all over the world.
The basic product of OCSiAl is branded TUBALL™ and contains at least 75% by weight of high-quality single wall carbon nanotubes. Due to the specific characteristics of single wall nanotubes such as the high ratio of length to diameter and their unique strength, by being embedded in a material matrix, nanotubes create a strong 3D conductive network that provides materials with improved mechanical properties and increased electrical and thermal conductivity.
The OCSiAl R&D team is constantly working on the development of ready-to-use solutions based on TUBALL™ for various industries, such as composites, batteries, plastics, conductive transparent coatings, paints, rubbers and many more. The creation of TUBALL™ MATRIX was made possible by applying the most recent and advanced achievements in the fields of nanoscience and materials.