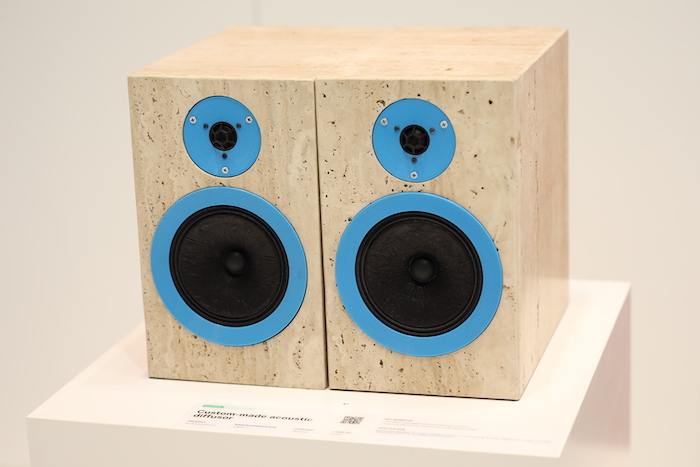 Did you know that graphene nanotubes are used not only to manufacture products in high-tech industries, but also to make home audio systems? Today, music connoisseurs can enjoy the full rich sound of speakers with membranes made entirely of nanotubes. Until recently, this sound quality was only available in professional recording studios.
Graphene nanotubes have unique properties that make them the only universal additive able to improve the properties of diverse materials. Using OCSiAl technology for the mass production of graphene nanotubes under the TUBALL™ brand name, the experts of Innovation Research and Production Center KB-GROUP have become pioneers in manufacturing speaker membranes made entirely from nanotubes. Some manufacturers of leading acoustic brands already use nanotubes in membrane production, but only in small amounts, dispersing them in traditional materials. The new solution is a real breakthrough.
The company began its research in the spring of 2018. Their efforts resulted in the production of unique graphene tweeter membranes with a diameter of 25 mm and a weight of only 0.025 grams. Compared with equivalent membranes made of other materials, they are 4–6 times lighter. In terms of the accuracy of sound, the innovative membranes surpass traditional ones made of metals and composites as well as the best examples of paper tweeters. Additionally, the team has developed unique composite diffusers for low-frequency and mid-range graphene nanotube speakers.
"Using these speakers as a basis, we have created a line of two-way speaker systems. Among others, we produce systems with a box-within-a-box-design­," said Igor Kuleshov, General Director of Innovation Research and Production Center KB-GROUP. "The important thing is that both loudspeakers of our innovative speaker system are made of the same material – graphene nanotubes. Due to this, both speakers are similar in sound, timbre balance and damping, even though they operate in different ranges. This is a feature that few other loudspeaker manufacturers have been able to achieve."
Speaker systems with nanotube loudspeakers are available for custom orders, and it will soon enter the global market. This is another example in the long list of graphene nanotube applications, which includes asphalt, lithium-ion batteries, tires, composite car bodies, electrochemical energy storage devices, concrete, paints, adhesives, semiconductors, aluminum and plastics.