PALO ALTO, Calif., Feb. 10, 2015 — OCSiAl announced today the creation of the Integrated Nanotube Commercialization (iNanoComm) award program, a one metric ton single wall carbon nanotube commitment to developing breakthrough applications of carbon nanotechnology.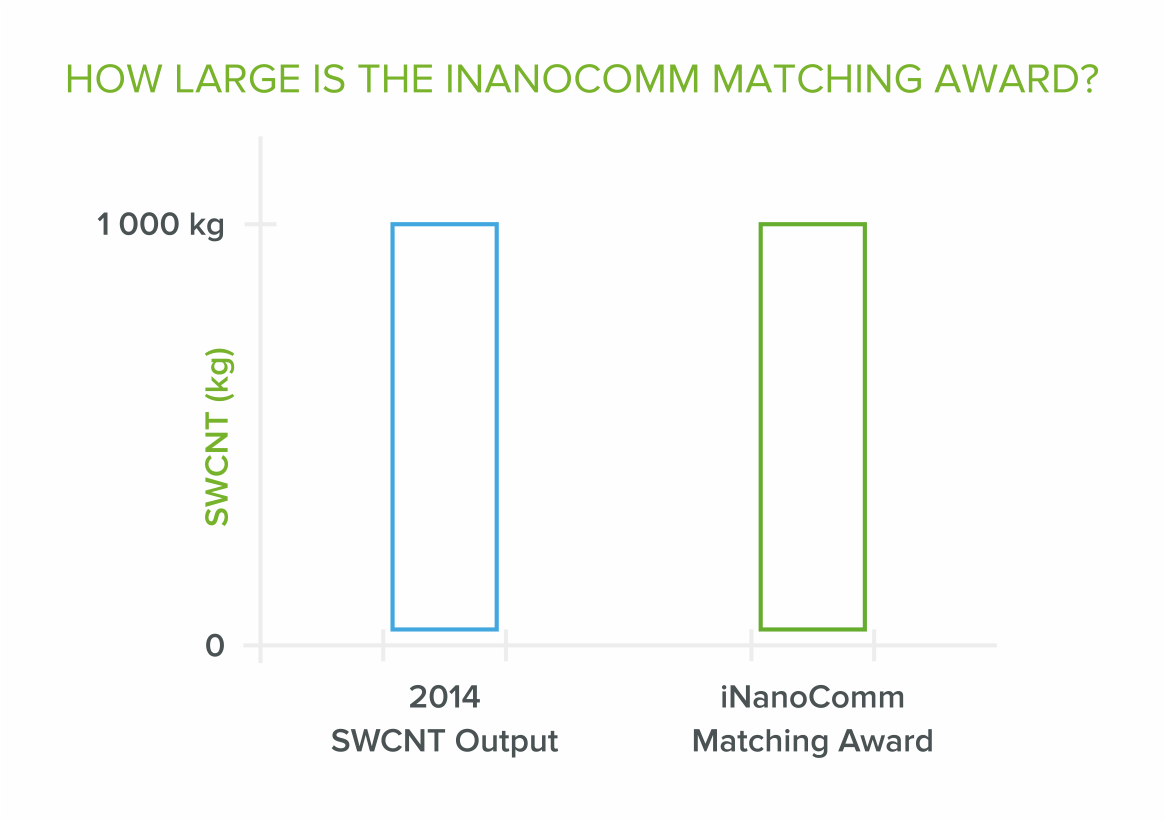 "Companies around the world have been experimenting with nanomaterials for the past decade, with everything from multi-wall carbon nanotubes to graphene. Before OCSiAl, suppliers in this industry measured production in grams, making it challenging to commercialize the promise of nanotechnology," said Max Atanassov, CEO of OCSiAl USA. "Researchers selected for the iNanoComm program will benefit from OCSiAl's ability to manufacture high quality nanomaterials at a scale never before possible – multiple tons per year – and at prices that finally enable turning commercial products based on years of research into nano-engineered innovations."
The iNanoComm Award Program will match an institution's purchase of OCSiAl's TUBALL™ SWCNT of 50 grams or more with an equal amount of free SWCNT.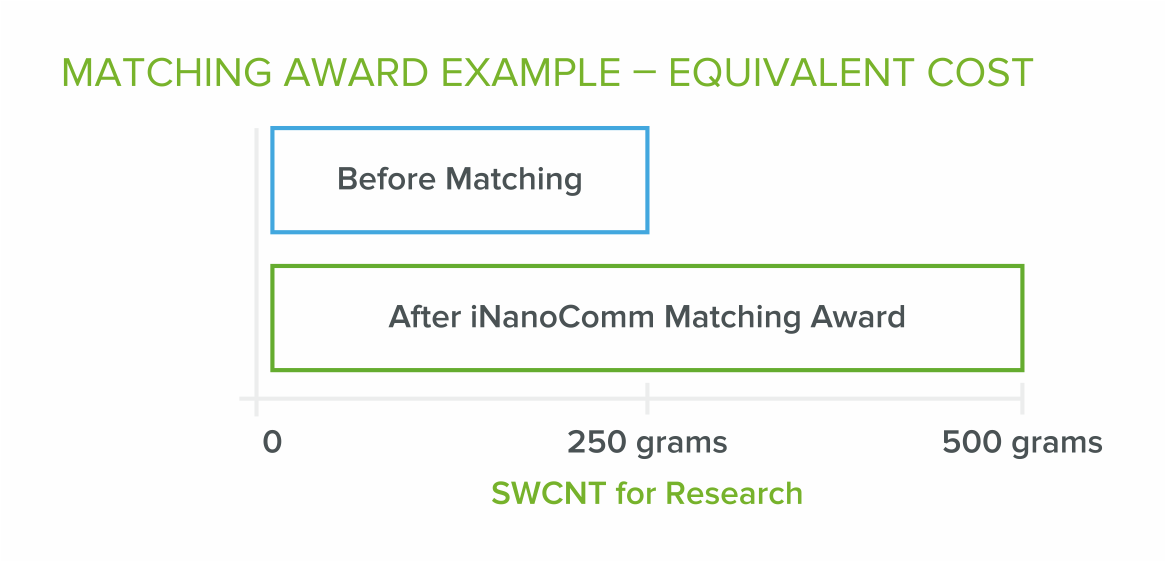 To be eligible for an award, researchers must submit an application describing the technical and commercial merits of their project. Applications will be judged on their potential for breakthrough global impact in advancing nanotechnology. There are no restrictions on the fields of application and all researchers are encouraged to apply.
"This program directly addresses the next phase in commercializing applications of carbon nanotechnology," said Wade Adams, Director of the Smalley-Curl nanoCarbon Center at Rice University. "Early lab experiments can be conducted with just a few grams, but full-scale demonstrations are necessary to bridge the gap from lab potential to commercial reality. The commitment from OCSiAl helps our scientists advance groundbreaking research and gives us a competitive edge in partnership programs with industry supporters of the Smalley-Curl Center."
The Smalley-Curl Center is an inaugural iNanoComm award recipient for its work to create a lightweight conductive thread of carbon nanotubes that can replace copper wire and foster a new network of energy distribution in our nation's aging electrical infrastructure.
OCSiAl developed the iNanoComm Award Program to accelerate research and applications of carbon nanotube-based projects at institutions like the Smalley-Curl Center and for all researchers working with carbon nanomaterials. OCSiAl is committed to partnering with researchers as they develop applications leading to real change in major industries and mass-market products.
To complete an application for an iNanoComm award and request sample quantities, visit www.iNanoComm.org
About OCSiAl
OCSiAl is an international technology company with operations worldwide. Named after the four major elements Oxygen (O), Carbon (C), Silicon, (Si), and Aluminum (Al), OCSiAl has offices located in the U.S., Europe (UK, Luxembourg, Germany, Russia), and Asia (South Korea). OCSiAl developed a new breakthrough technology for the industrial production of single wall carbon nanotubes (SWCNT) and in 2014 entered the nanomaterials market with the universal additive TUBALL™, which contains 75% of SWCNTs.