The International Conference on Diamond and Carbon Materials is a premier forum to showcase the latest results in the science and technology of carbon materials, with an emphasis on diamond. The 25 th event of the series will work until September, 11.
During the Poster Session 1 (Monday 8 September 2014, 18:00-19:30) Andrey Kochnev (R&D OCSiAl) will present the research results to illustrate how SWNTs affect LFP-based cathode materials of Li-ion batteries. In this work our R&D team showed, that already the addition of 0.005% SWNT results in a significant improvement of the internal electrical conductivity and improved cycling stability of a battery.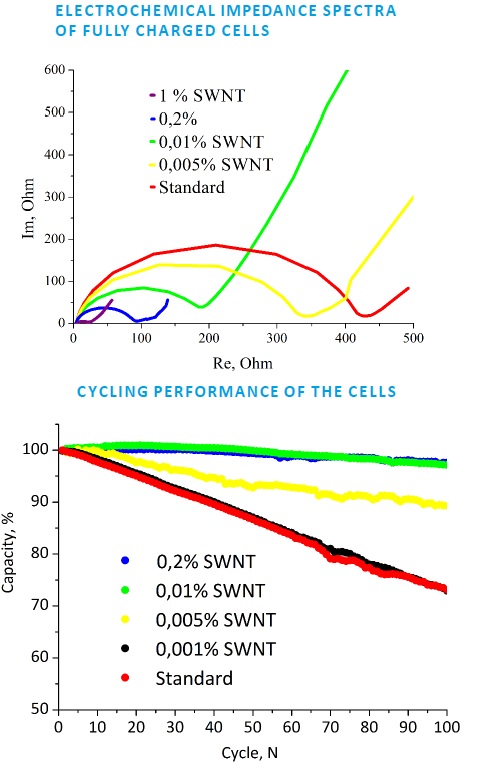 The poster in PDF is available to download.