The conference attracted more then 200 professionals from the vibrant Israeli industrial, start-up and academic community as well as from a number of European countries and the US.
CTO OCSiAl Energy Dr Konstantin Tikhonov presented a speech focusing on the applications of TUBALL™ BATT dispersions in Li-ion batteries and he highlighted the benefits of the nanotubes produced by OCSiAl in Li-ion anode and cathode formulations.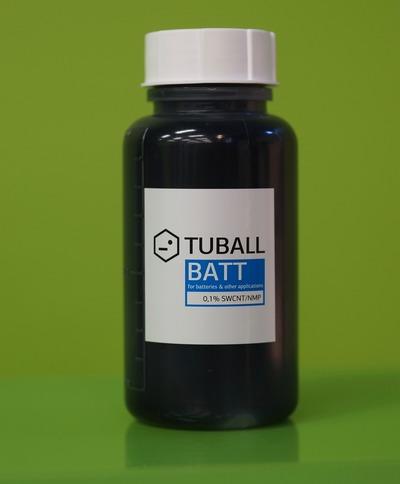 TUBALL™ BATT products are ready-to-use dispersions of single wall carbon nanotubes in NMP or H 2 O that are designed to easily incorporate TUBALL™ into electrode formulations, reinforcing the electrode structure and improving its mechanical stability during cycling. TUBALL™ BATT has been shown to work especially well in silicon anode applications, where it can prolong the cycle life by a factor of two.
At the conference, attendees were invited to order free samples and experience the performance of OCSiAl's products firsthand. In case you missed the show, you can request samples and more information at batteries@ocsial.com .