Union Chemical, one of the largest suppliers of chemical raw materials in China and a core local distributor of TUBALL-based solutions for the coatings and inks industry, is exploring the potential of TUBALL single wall carbon nanotubes in adhesive tape, protective film and optical film applications by participating in the APFE2017 expo in Shanghai.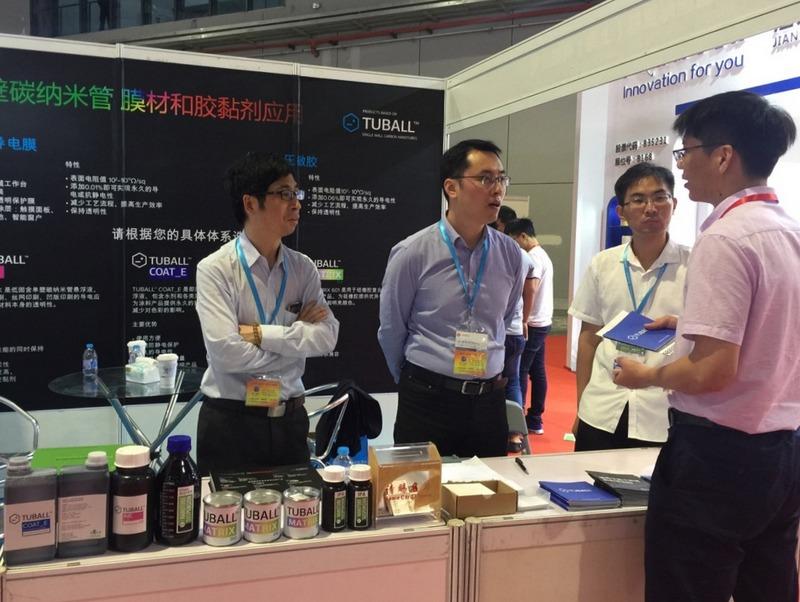 "Before partnering with OCSiAl, we were not much focused on adhesive tapes, protective films or optical films. However, we now expect TUBALL to demonstrate its high competitiveness in this industry in comparison with the conventional solutions, such as PEDOT", commented Mr Lee Chen, China Business Manager for Union Chemical. The Shanghai AFPE2017 expo has turned out to be the platform for the company to unveil novel solutions for the industry, to start evaluating the potential of TUBALL applications, and to collect feedback on clients needs and expectations.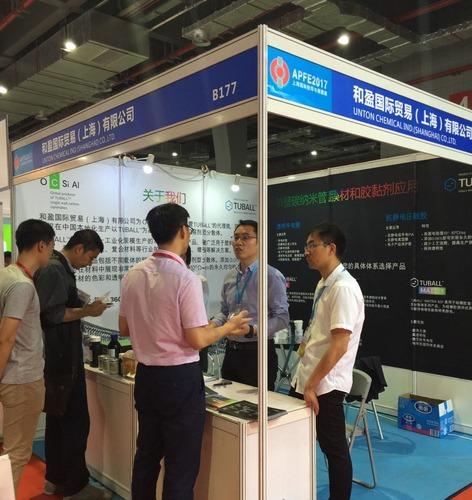 " Union Chemical is one of OCSiAl's distributors that constantly examines the possibilities for TUBALL-formulated solutions in various segments. This approach, together with their deep understanding of the market, will help OCSiAl to develop highly competitive products for the industry, and will assist our rapid penetration into the market", commented Steve Wan, OCSiAl China Marketing Manager for Industrial Coatings.