July 1 – 3, the 10 th International Nanotechnology Symposium Nanofair 2014, Dresden, Germany
At its poster presentation at Nanofair 2014 OCSiAl demonstrated the results of comparison of different modifiers to enhance Li-Ion batteries, including SWCNT-based TUBALL BATT . Our researches investigated the influence of various carbon additives on the resistance and lifetime of lithium-ion batteries with LFP for the cathode material. The benchmark for these tests were conductive additives that are currently used in battery industries such as carbon black, carbon nanofibers and multi-walled carbon nanotubes (MWCNT).
The best effect was achieved with OCSiAls' SWCNT-based modifier. The tests showed that cell resistance could be reduced to less than one-quarter of its initial value upon the addition of only 0.2% of SWCNT.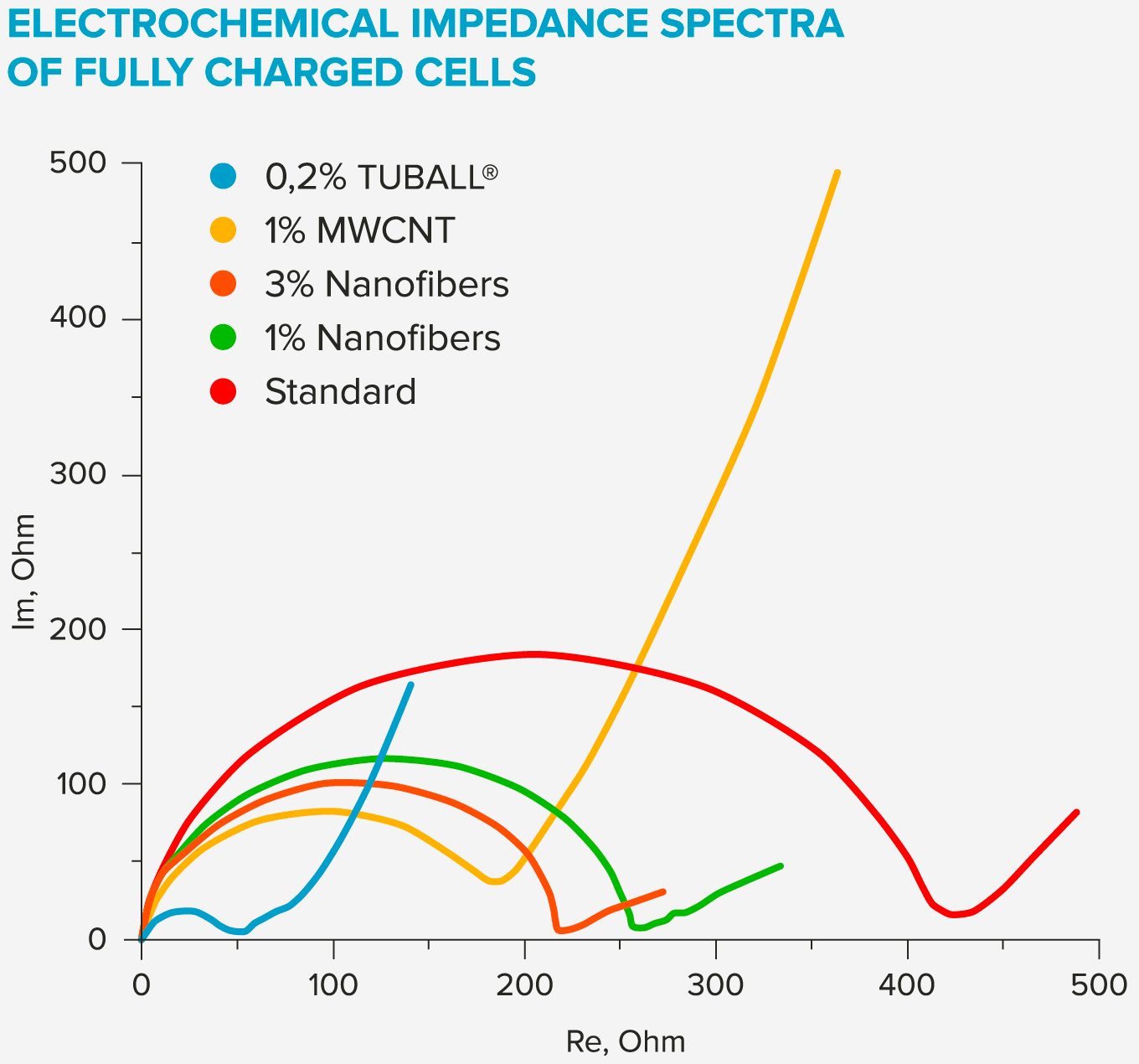 Compared with other conductive additives the cycling stability of the cells containing SWCNT also showed the best results.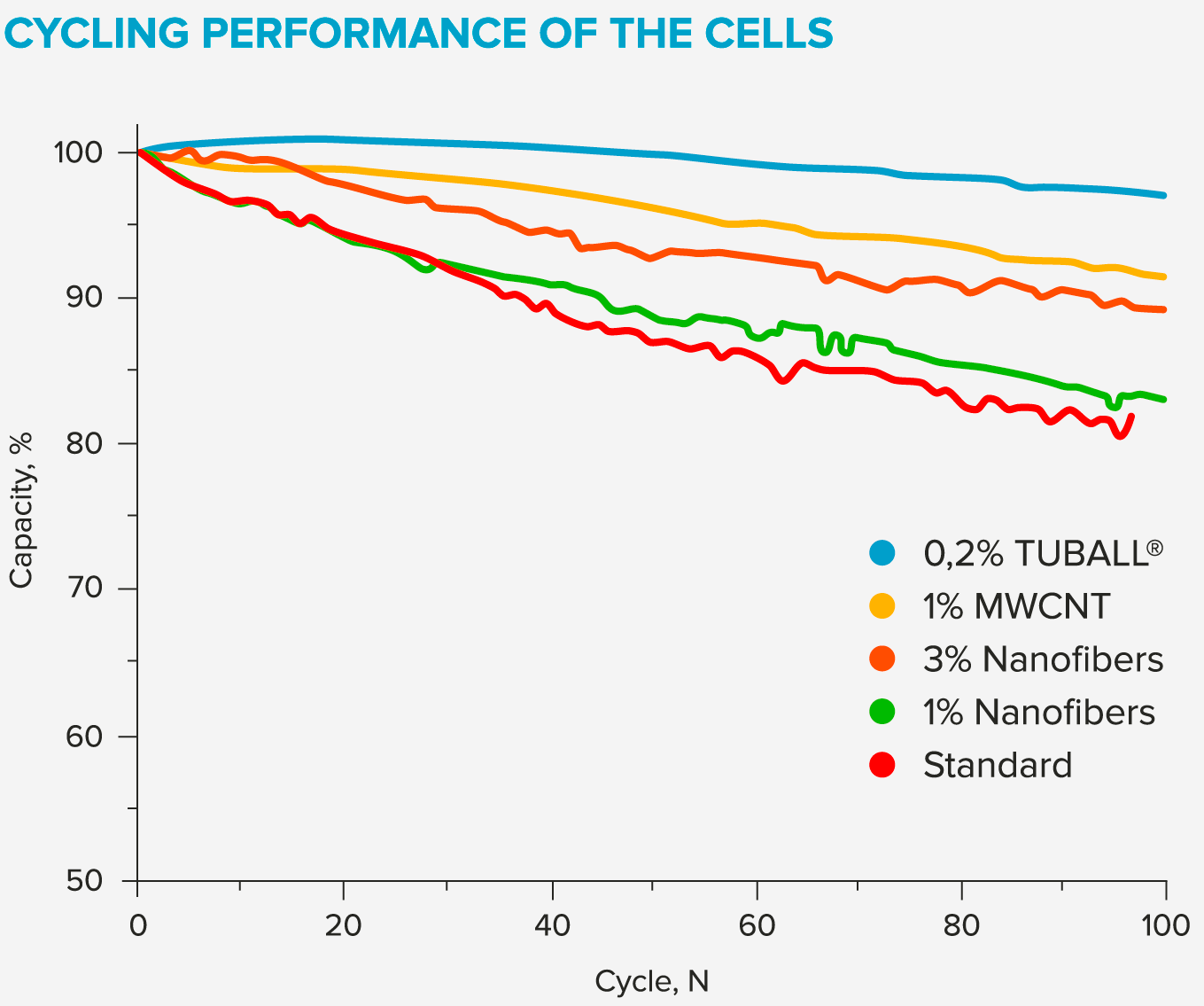 For more details please download the PDF-version of our poster presentation.
Testing conducted by OCSiAl in 2014. Performance may vary depending on use conditions and application. The data in this information materials is approximated and provided for information purposes only. OCSiAl makes no warranty or guarantee explicit or implied with this information material. Contents subject to change without notice.