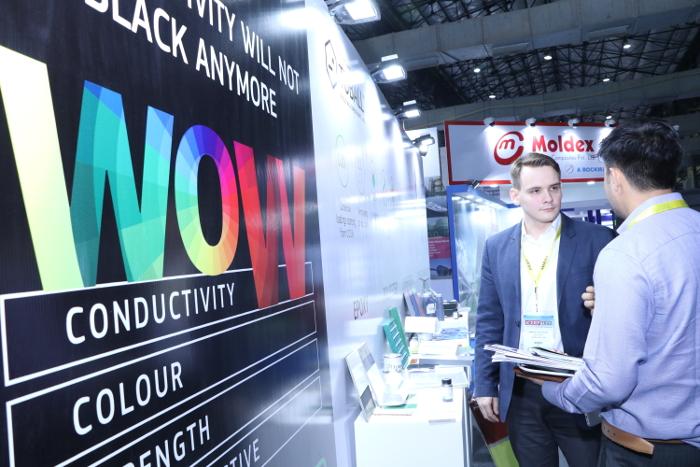 The advanced conductive additive TUBALL
single wall carbon nanotubes, produced by the worldwide company OCSiAl, has attracted great interest from manufacturers in the achievement-oriented composite industry at the International Conference & Exhibition on Reinforced Plastics (ICERP) in Mumbai, India. This cutting-edge product is not only a conductive additive that doesn't compromise materials' colour or formulation, it also reinforces the composite's matrix.

Among a number of exceptional characteristics of TUBALL
single wall carbon nanotubes, a key feature is that they can significantly improve material's properties at ultra-low loading levels starting from just 0.01 wt.%. When embedded into a material, single wall carbon nanotubes create a strong conductive and reinforcing network that guarantees uniform conductivity and enhances the material's key mechanical characteristics.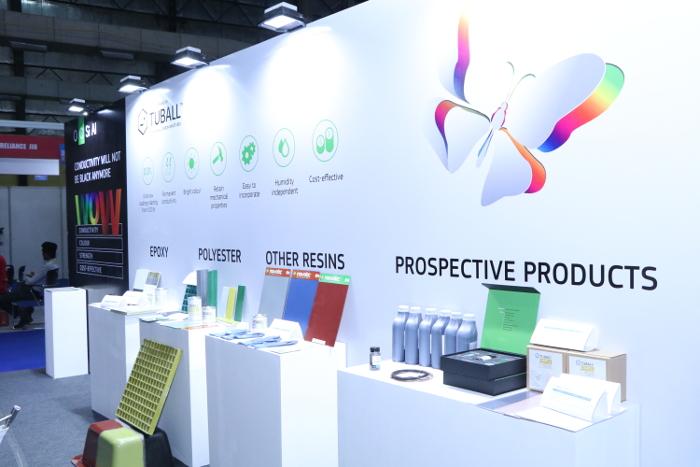 "A recent study carried out by the Hamburg University of Technology (TUHH) on CFRP reinforced with TUBALL
single wall carbon nanotubes has shown impressive and highly promising results in improving fracture properties. 0.05 wt.% of TUBALL
is enough to reduce the delamination area of modified CFRP by 19%, and to increase the compression after impact strength by 5%. Large manufacturers have already started industrial trials on applications of conductive and reinforced composites containing nanotubes," comments OCSiAl India Managing Director, Ravi Mohan Dabral.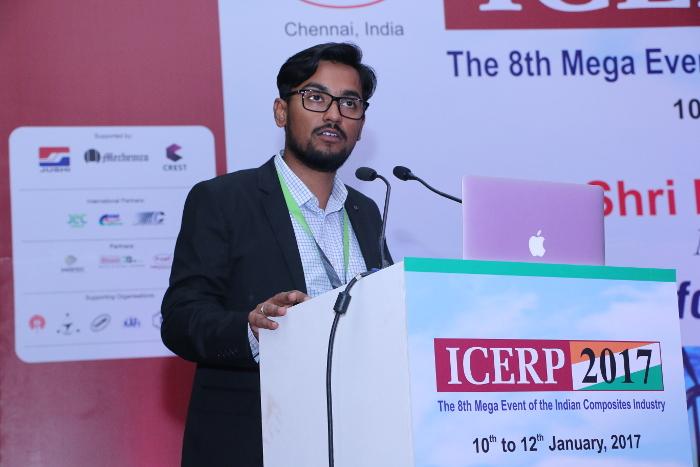 To simplify the delivery of nanotubes into materials, OCSiAl has developed a number of nanotube-based conductive additives for various materials. These easy-to-use technologies do not require any changes in the manufacturing process, and standard processing equipment can continue to be used. At ICERP, OCSiAl has showcased concentrates and suspensions developed specially for the composites industry, among which was the innovative TUBALL
MATRIX line of super-concentrates.

Mr. Dabral held a special technical seminar entitled "Advanced composites with the use of OCSiAl's single wall carbon nanotubes", which provided attendees of the ICERP with in-depth knowledge on nanotubes. As he noted, "by participating in India's top event in the composites industry, OCSiAl gets the opportunity to set down a footprint in the market in this region. Indian manufacturers have always shown high interest in the most advanced innovative products."